Want to submit work in an upcoming exhibition at WomanKraft? Here's your chance!!
Call to Artists.
WomanKraft is currently seeking submissions for the 31st Annual
"HOLIDAY BAZAAR". A Tucson tradition.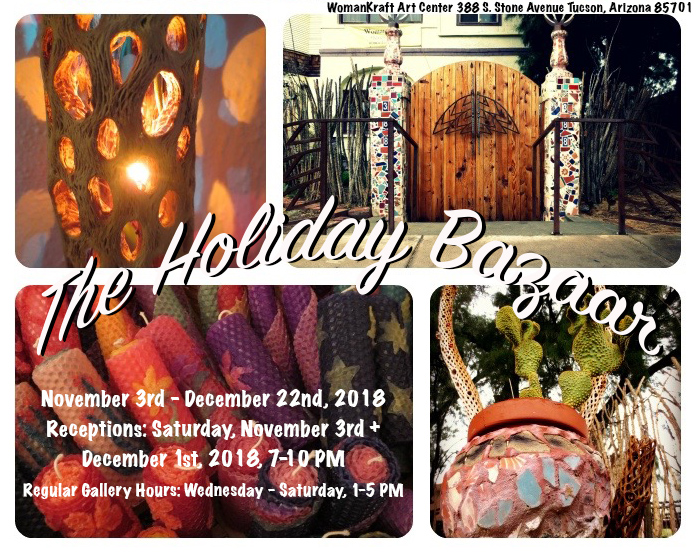 Calling all local artists..
This exhibit will feature work by local artists in a variety of fine crafts and art that reflect the diversity of the Holiday season.
In the spirit of gift giving, all work needs to retail for $100 or less.
DEADLINE FOR SUBMISSIONS: October 27th, 2018.
 Interested in participating in this event? All work must be presented in person to Director of Exhibits Zoe Rhyne. Call (520)629-9976 extension #3 to schedule appointments.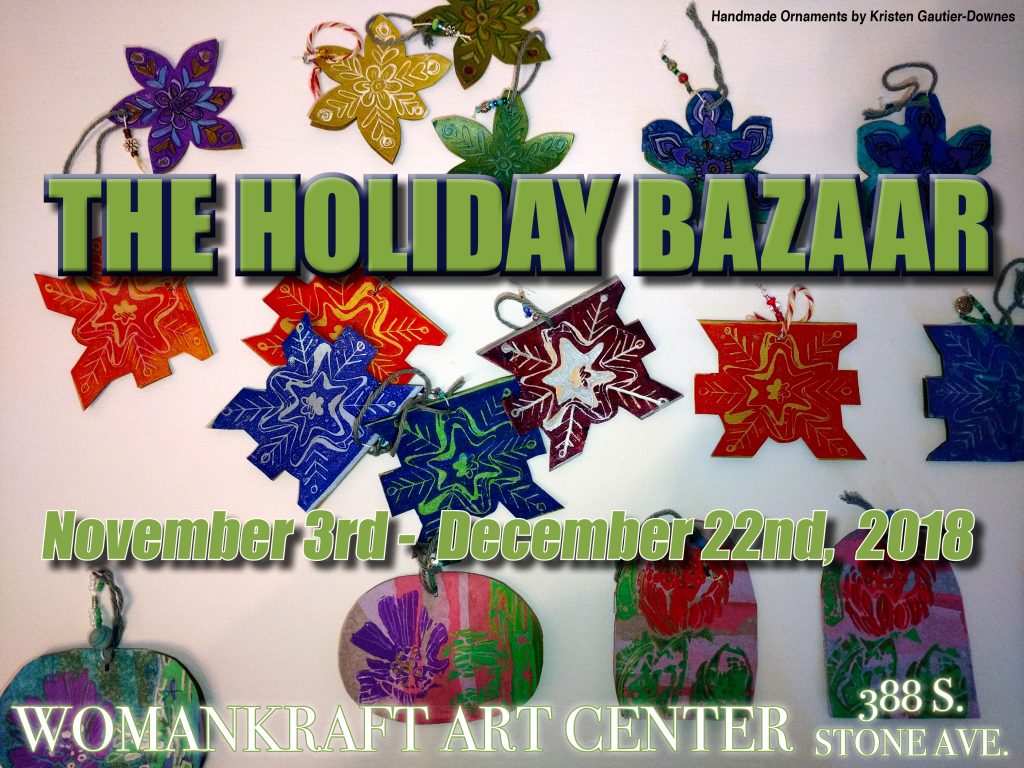 Subject matter is open.
The theme of this exhibit is restricted only to the price range. That means, the subject matter and media is up to the artist. You can expect to see a huge variety in fine crafts and art, exploring many themes and ideas.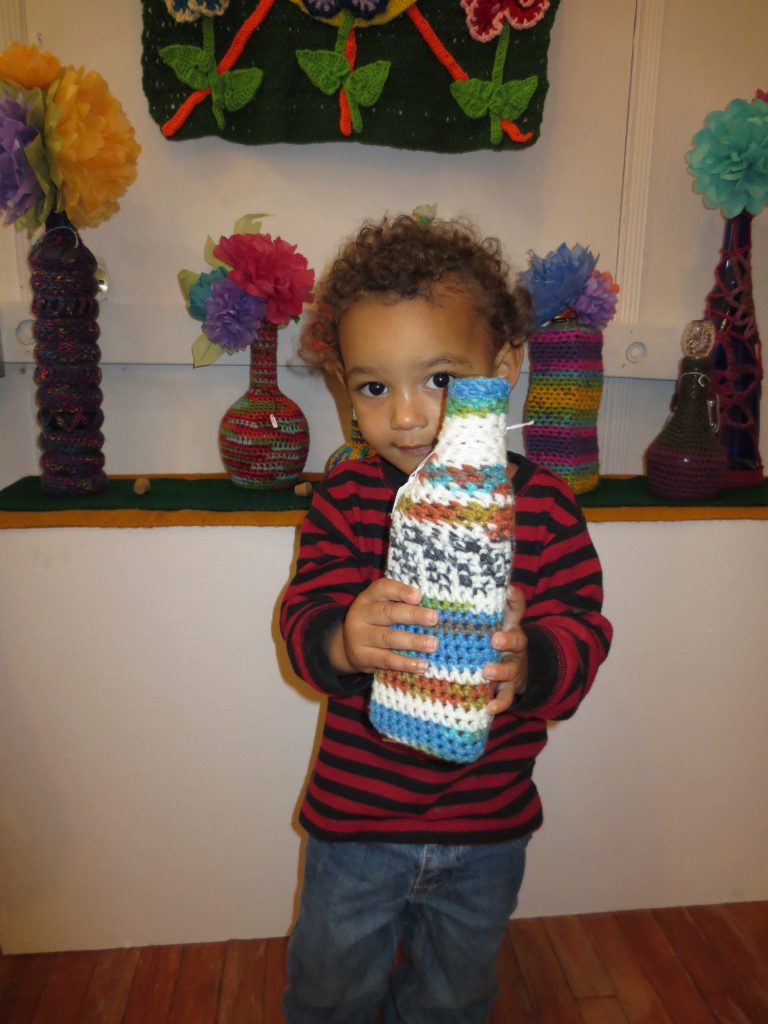 Something for everyone
All artists are encouraged to submit work and participate in the show, and everyone is welcome to come and support it. A great place to find unique gifts for your loved ones and emerge yourself in the Tucson art scene. This event is free and open to the public.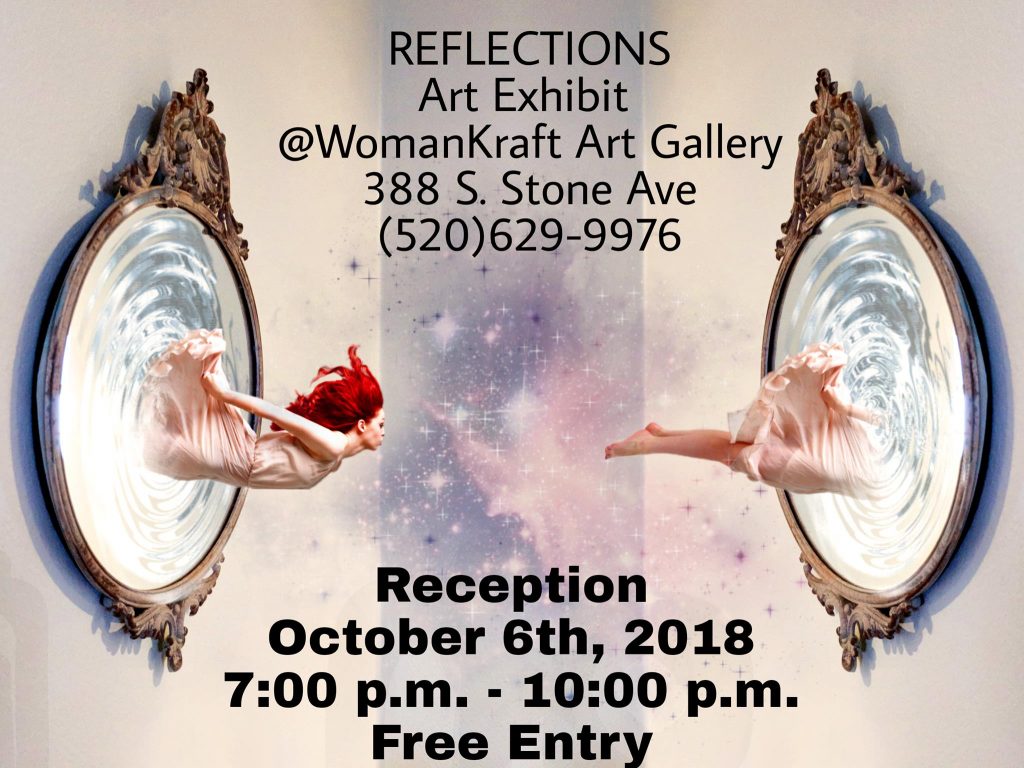 Catch "Reflections" currently on Display at WomanKraft!
Reflections.
The current exhibit at WomanKraft, "Reflections" explores the theme of reflections in many shapes, forms and puddles.
Open to the public every Wednesday-Saturday from 1-5 PM.
388 S Stone Ave.