Welcome to the WomanKraft School of the Arts.
All classes and workshops are free to low income people 50 years and older. All classes and workshops are open to adults of all ages for listed fees. Your class fees help us offer more classes and pay instructors. Please note: Pre-Registration is required.
It's here! This Newsletter, lovingly referred to as The Castle Voice is your guide to WomanKraft Events, workshops and exhibits through the months of September through December, 2019. Enjoy!
Click Here for the Castle Voice 59th Edition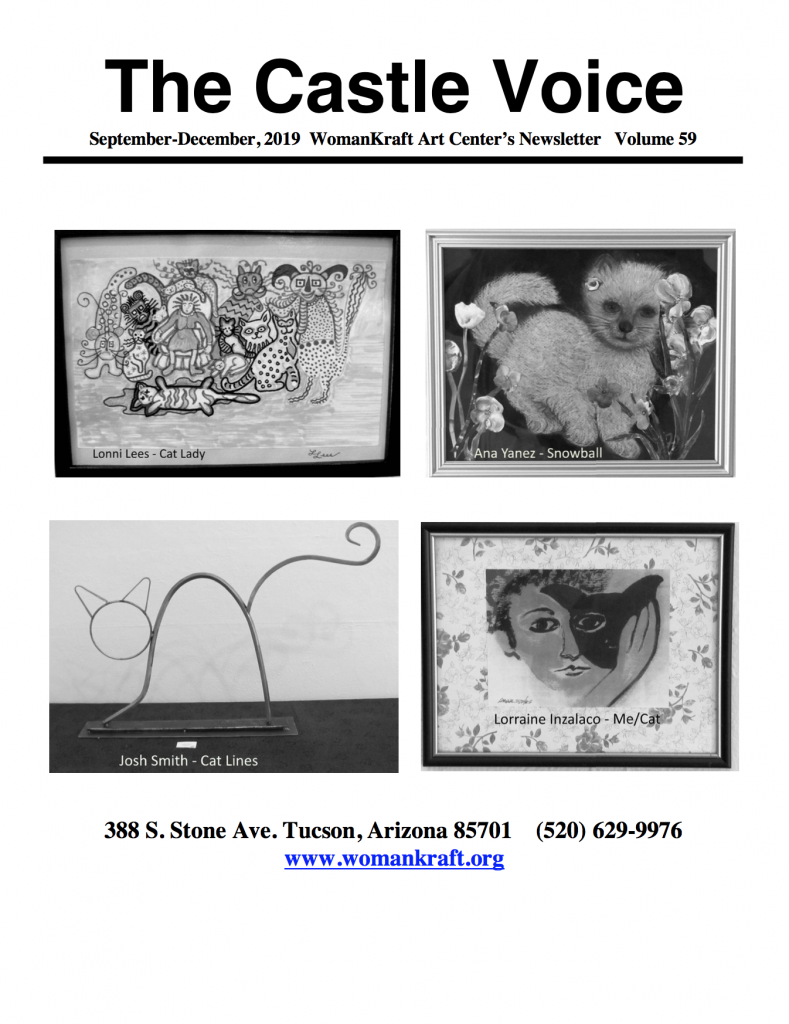 If you have any problems with downloading the newsletter, please call us @
520-629-9976 or visit us at 388 S. Stone Ave. Tucson, AZ 85701