An all new art exhibit opens this Saturday
'Reflections'
Opening Reception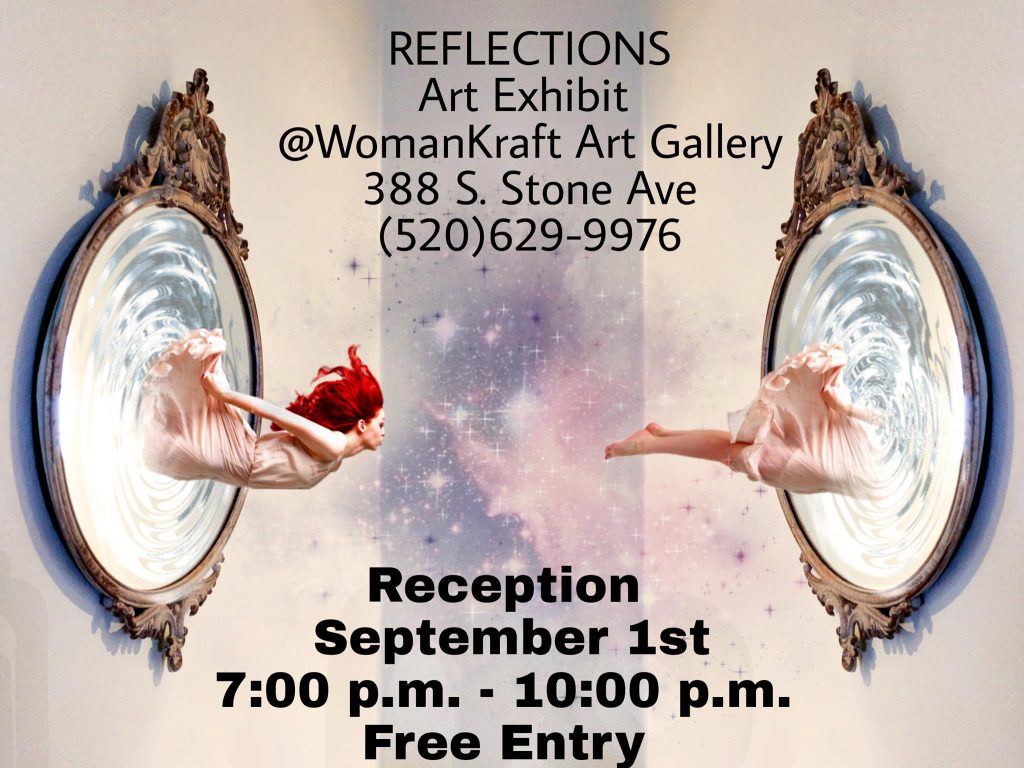 They say that art is a window to the soul, let's make that window a mirror.
Let us Reflect through Art.
All new art exhibit at the WomanKraft Art Gallery featuring work exploring the theme of  REFLECTIONS inluding functional mirrors, self portraits, water paintings, resin arts and many more..
Reception this Saturday Night, September 1st, 2018.
388 S. Stone Avenue Tucson, Arizona
7:00 PM to 10:00 PM
Artists are encouraged to attend the reception, join us for an evening celebration of an all new exhibit. Refreshments will be served.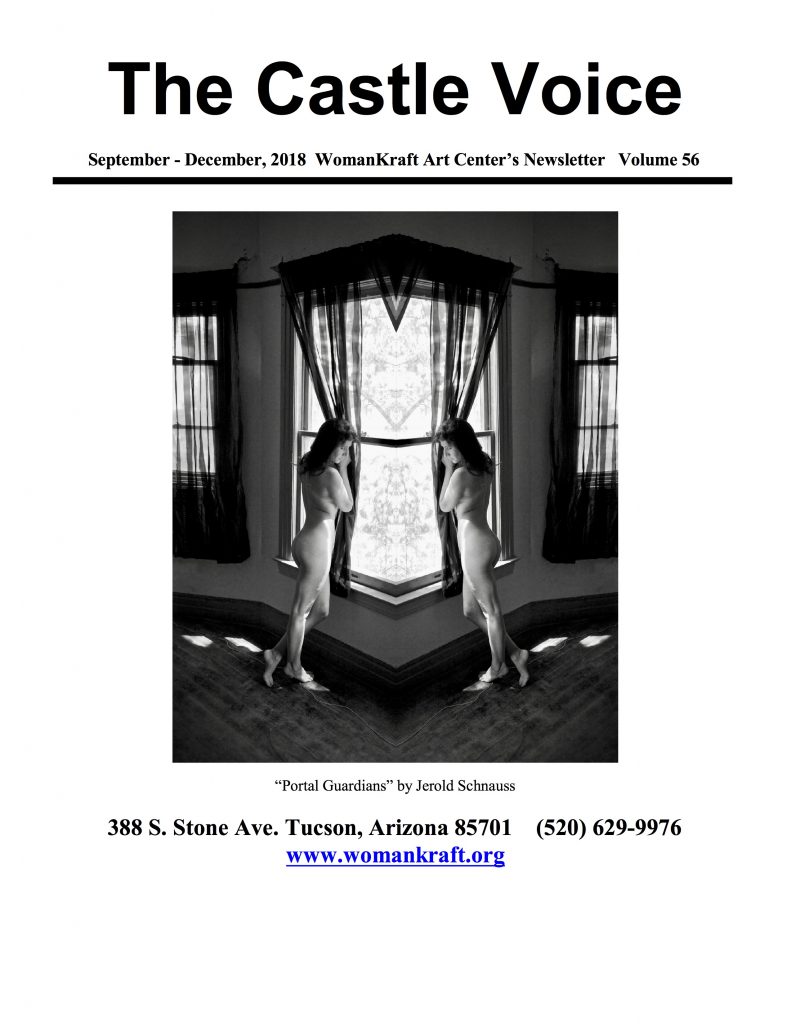 Click on the cover above to download your very own version of our newest edition of the Castle Voice! Snail mail versions are out for delivery this week. This quarterly newsletter is your guide to all upcoming event, classes and workshops and ongoing programming at the WomanKraft Art Center. Check it out and enjoy!