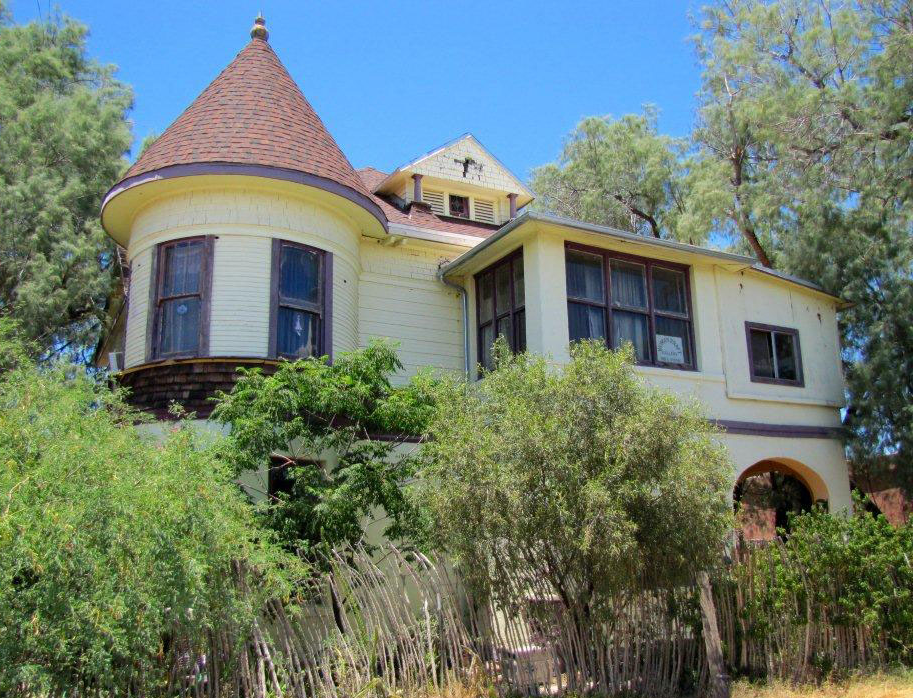 "Womankraft is where dreams you didn't even know you had, come true"
-Lois Stuart
WomanKraft Art Center was founded in 1974 to claim, validate, and empower women artists and other under-represented groups. 
The Castle, our lovely Queen Anne Victorian, was built in 1918, purchased by WomanKraft in 1992, and now houses the Art Gallery, WomanKraft School of the Arts, The Sanctuary (an all natural beauty salon), and Artists' Studios. We hold an annual Rummage Fair in January, and participate in a variety of Community Outreach projects. 
The Castle is located at: 
388 S. Stone Avenue Tucson AZ, 85701
Our phone number is:
 520-629-9976, ext. 2
The Gallery is open Thursdays, Fridays, and Saturdays from 1-5pm. We welcome you to visit. We host a reception for the artists and all art-lovers on the first Saturday of each new show.
The Gallery is closed during January and August. For more information, please call 520-629-9976, ext. 2, during business hours, and/or leave a brief message.
RUMMAGE FAIR! BARGAINS, DONATIONS, HELPERS… 
The annual WomanKraft Rummage Fair happens on the second and third weekends in January, 2023, 10am-4pm. 
SCHEDULE: 
Friday, January 13, 10:00am to 4:00pm
       Saturday, January 14, 10:00am to 4:00pm
        and 
Friday, January 20, 10:00am to 4:00pm
      Saturday January 21, 10:00am to 4:00pm
DONATIONS: 
We are accepting Rummage Fair Donations. Please follow these guidelines: 
Boxes must be sturdy and have lids, or fold-overs, so we can stack them. 

All clothing or fiber material must be clean and gently-used. 

Clean clothing for any weather is accepted. Winter clothes especially welcome.

All items must be clean and serviceable. 

All electric and electronic items must work properly. 
Call to make an appointment to drop off donations at: 520-629-9976. If a human doesn't answer, touch 2 to leave a message, including your name and number and a date you'll be available. 
HELPERS:
Helpers will be most Appreciated any  time before, during, and after the Rummage Fair: 
We need helpers for setting up the Rummage Fair beginning the first week of January, then during the open hours, and finally, for cleanup afterwards. 
Call 520-629-9976. If a human doesn't answer, touch 2 to leave a brief message, including your name and phone number and when you're available to help, and we'll get back to you soon.  
We look forward to working with you on this, our biggest fund-raiser of the year!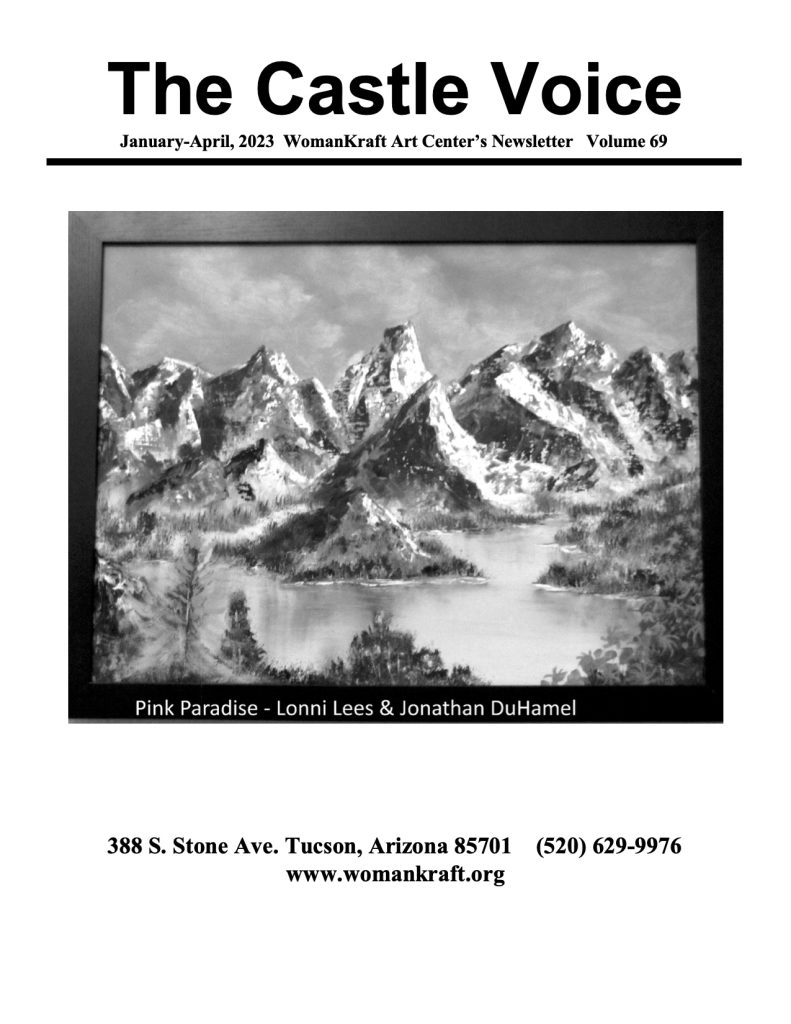 WomanKraft Art Center's Newsletter
(Click the link above to view or download)
The National First Place Award-Winning Novel is now available. "A series of seemingly unrelated murders rattles a small desert town. As one death follows another, the only common thread is that all of the victims had their necks broken. When clues begin to point to one of the two cops on the case, the officers become more determined than ever to find the real killer."