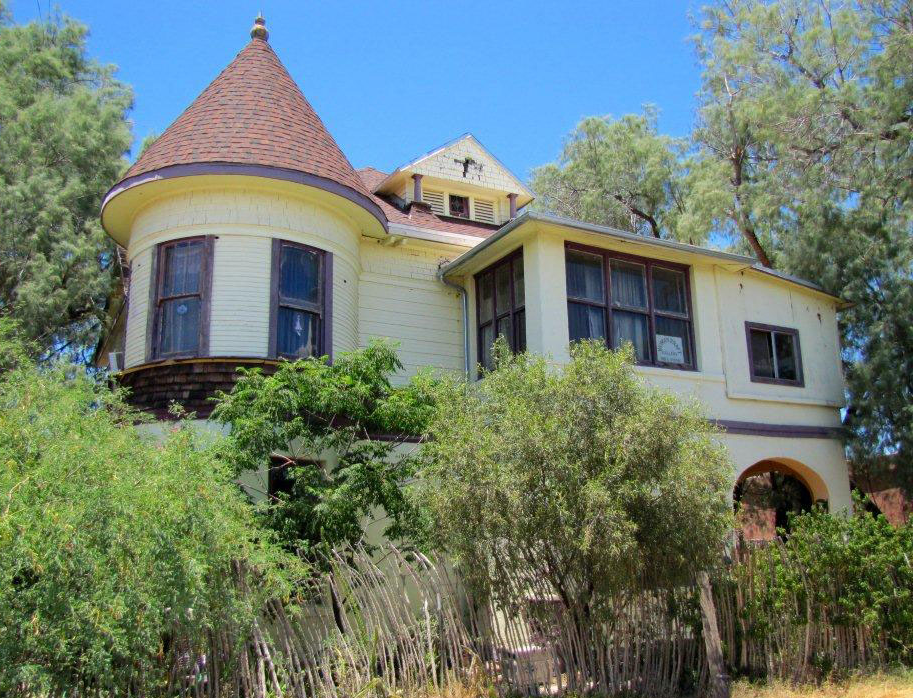 "Womankraft is where dreams you didn't even know you had, come true"
-Lois Stuart
WomanKraft Art Center was founded in 1974 to claim, validate, and empower women artists and other under-represented groups. 
The Castle, our lovely Queen Anne Victorian, was built in 1918, purchased by WomanKraft in 1992, and now houses the Art Gallery, WomanKraft School of the Arts, The Sanctuary (an all natural beauty salon), and Artists' Studios. We hold an annual Rummage Fair in January, and participate in a variety of Community Outreach projects. 
The Castle is located at: 
388 S. Stone Avenue Tucson AZ, 85701
Our phone number is:
 520-629-9976, ext. 2
The Gallery is open Thursdays, Fridays, and Saturdays from 1-5pm. We welcome you to visit. We host a reception for the artists and all art-lovers on the first Saturday of each new show.
The Gallery is closed during January and August. For more information, please call 520-629-9976, ext. 2, during business hours, and/or leave a brief message.
The AmazonSmile program comes to a close on February 20, 2023. They stated the reason as: "…after almost a decade, the program has not grown to create the impact that we had originally hoped. With so many eligible organizations—more than 1 million globally—our ability to have an impact was often spread too thin."
People can continue to support us by checking for WomanKraft's Amazon wishlist, and selecting any of the items we need. We will set up that wishlist before the AmazonSmile program ends, and will maintain it as needed. Using the Wishlist approach actually seems more personal as it is a gift directly from you to WomanKraft based upon our specific needs.
The AmazonSmile Foundation will continue its charitable assistance as described here: "We will continue to pursue and invest in other areas where we've seen we can make meaningful change—from building affordable housing to providing access to computer science education for students in underserved communities to using our logistics infrastructure and technology to assist broad communities impacted by natural disasters."
We thank all of you who have helped WomanKraft via the AmazonSmile program. Please remember it does still continue until February 20, 2023. So, if you place an Amazon order before then, please use the AmazonSmile link: https://smile.amazon.com/ to support us while the program is still active. After that date, check for the WomanKraft Amazon Wishlist when you're able to contribute one or more needed items.
WomanKraft thanks you for your kindness and generosity through the years past and the years to come. 
"HIDDEN & MEMBERS' INVITATIONAL"
Feb 4 through Mar 25, 2023
WomanKraft Art Center's Newsletter
(Click the link above to view or download)
The National First Place Award-Winning Novel is now available. "A series of seemingly unrelated murders rattles a small desert town. As one death follows another, the only common thread is that all of the victims had their necks broken. When clues begin to point to one of the two cops on the case, the officers become more determined than ever to find the real killer."