New Exhibit "It's Raining Cats and Dogs" Dis Weekend!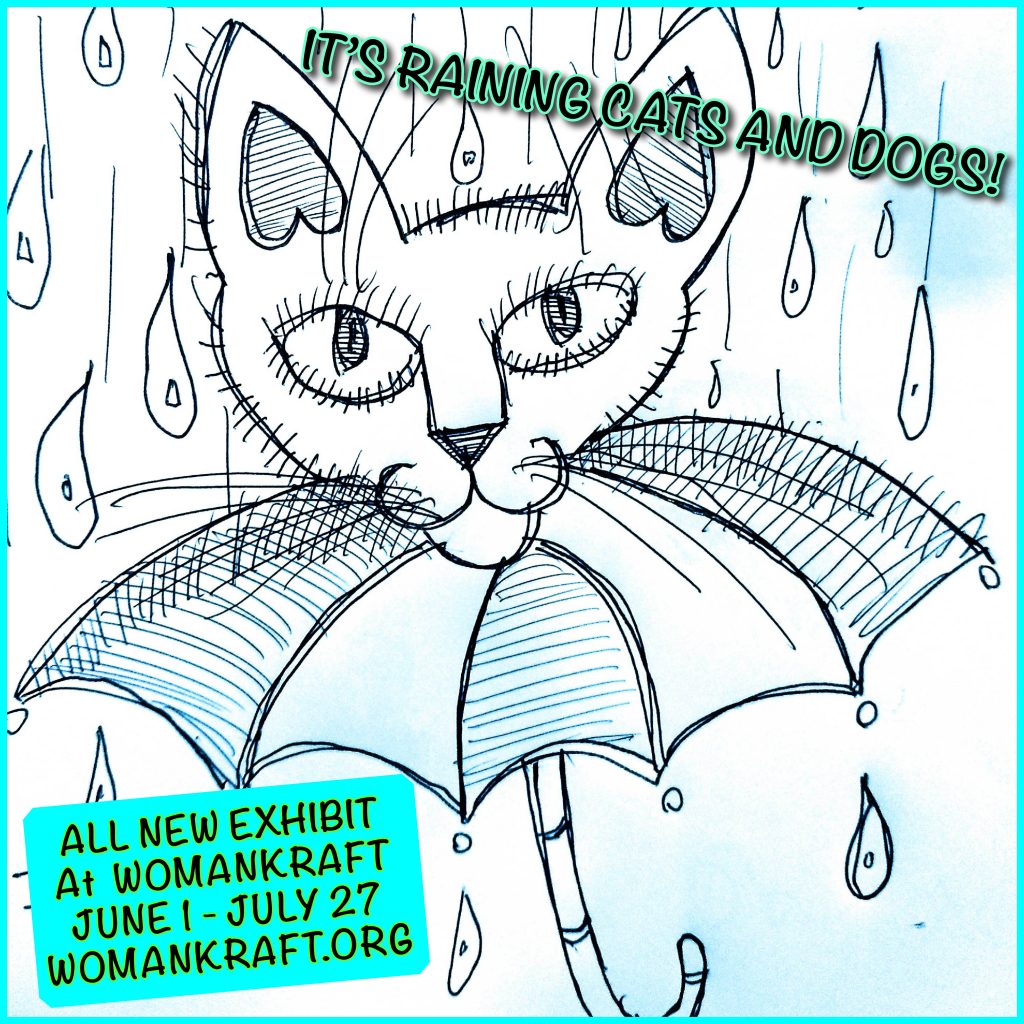 An all new exhibit opens at WomanKraft this Saturday.
Please join us this Saturday, June 1st from 7-10 PM as we open our all new exhibit, "It's Raining Cats and Dogs!"
This exhibit features work by local artists exploring all things furry, feathery, leathery. This is an exhibit that will showcase all the animals that share their love with us everyday. All mediums, featuring pets of all kinds will be on display.
First Saturday is ART NIGHT!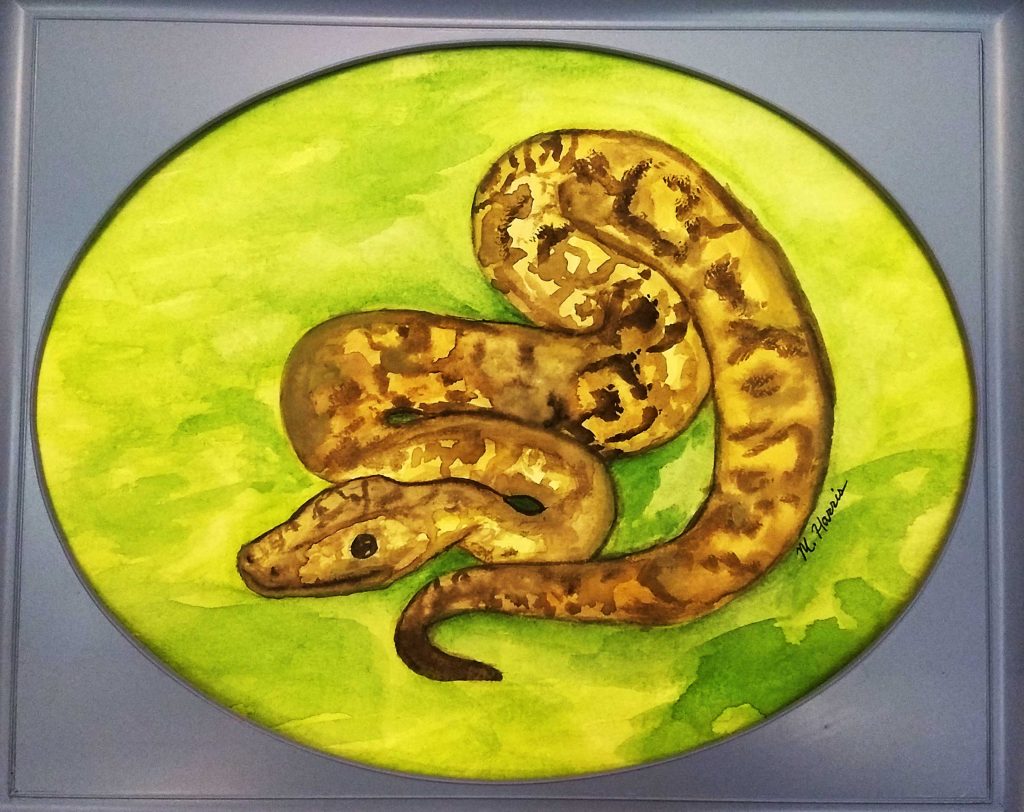 Pictured: "Banana" Watercolor by M. Harris
WHAT: Evening Reception for all new exhibit, "It's Raining Cats and Dogs!"
WHEN: Saturday, June 1st, 7-10 pm
WHERE: WomanKraft Art Center – 388 S. Stone Ave. Tucson, AZ
COST: Free and open to the public.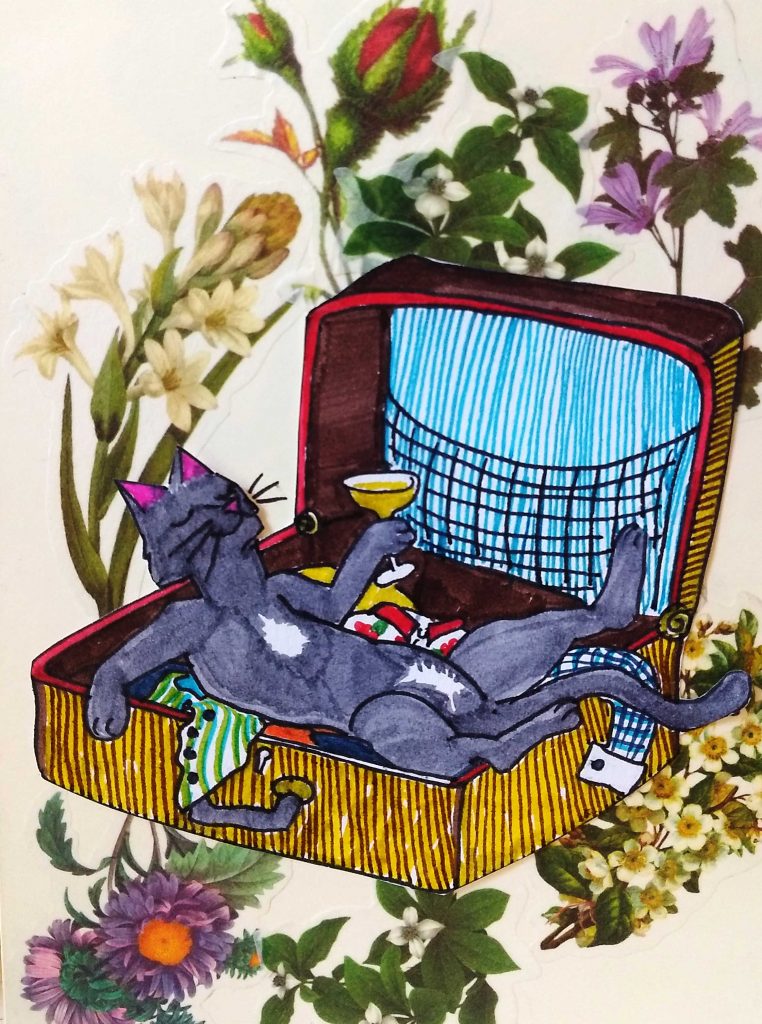 Regular Gallery Hours will pick up next week, starting Wednesday June 5th. Regular Gallery Hours are every Wednesday through Saturday, from 1 to 5 PM.  Exhibit runs June 1st through July 27th.
 Questions?: Give us a call at (520)629-9976!