An all NEW exhibit opens this Saturday at WomanKraft…
GETTING INTO SHAPES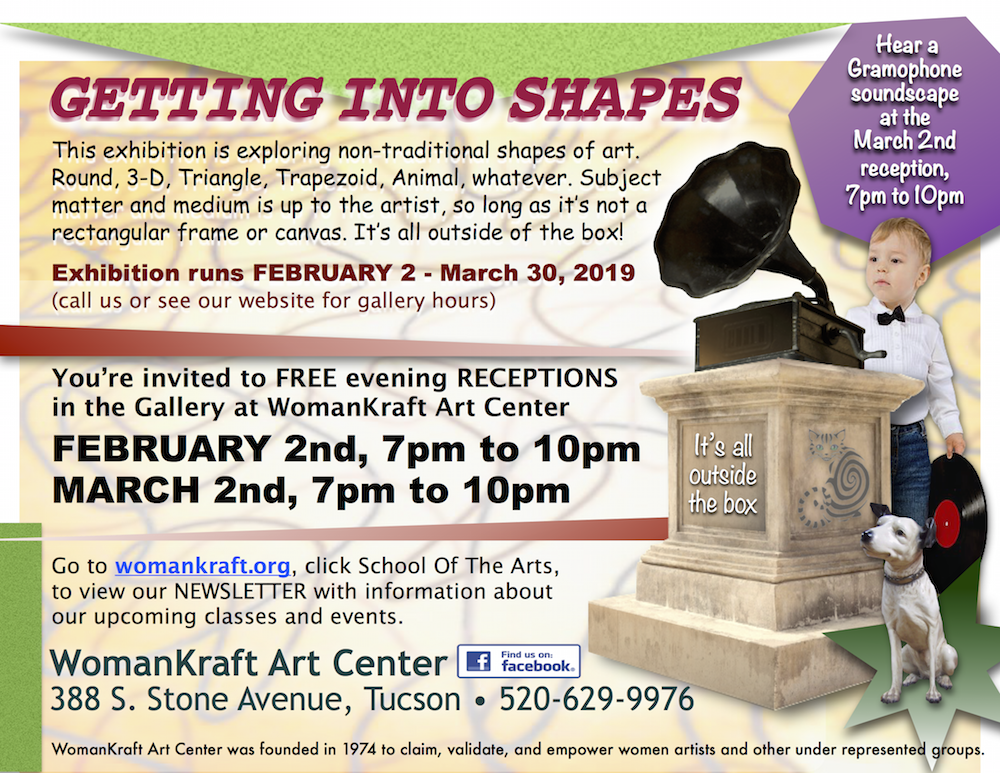 An all new exhibit focusing on SHAPE.
Art comes in all shapes and sizes. This exhibit focuses on non-traditional "shapes" of art. From 3-D art, triangles, trapezoids, animals shapes to sculpture, the subject matter and medium is open to interpretation.
New Exhibit "Getting Into Shapes" Opening Reception celebration
at WomanKraft – located at 388 S. Stone Ave.
Saturday, February 2nd, 7-10 PM.
This new exhibit is sure to be a dazzler, come think outside the box with us!
Pride by Joni Brei
Pussy Star by Tony Di Angelis
Folding Fun by Linda Larriva
Needle Felted Creatures by Zoe Rhyne
Artist Palette by Lonni Lees
Mosaic River Rock by Linda Hill