Reflections.
The current exhibit at WomanKraft, "Reflections" explores the theme of reflections in many shapes, forms and puddles.
Open to the public every Wednesday-Saturday from 1-5 PM.
388 S Stone Ave.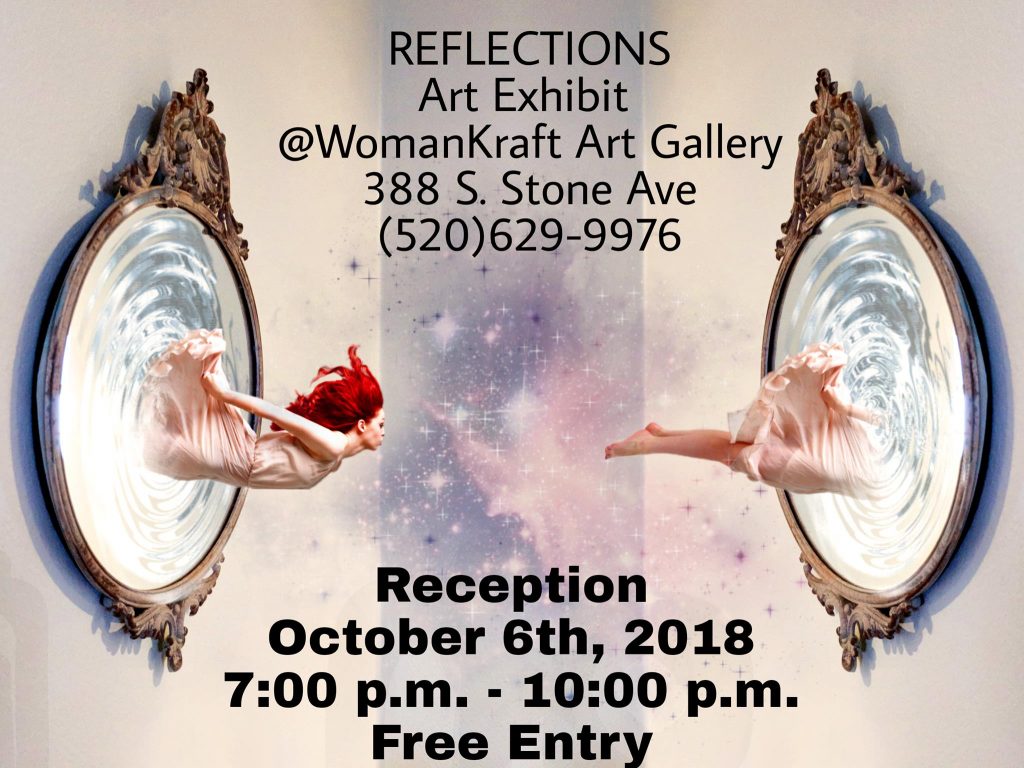 They say that art is a window to the soul, let's make that window a mirror.
Current exhibit on display every Wednesday through Saturday from 1-5 PM.
388 S. Stone Avenue Tucson ,AZ
Evening Reception on Saturday, October 6th from 7-10 pm. Free and open to the public. Refreshements will be served.
Want to see more work in this show? Check out our gallery page to see a whole selection of fine art!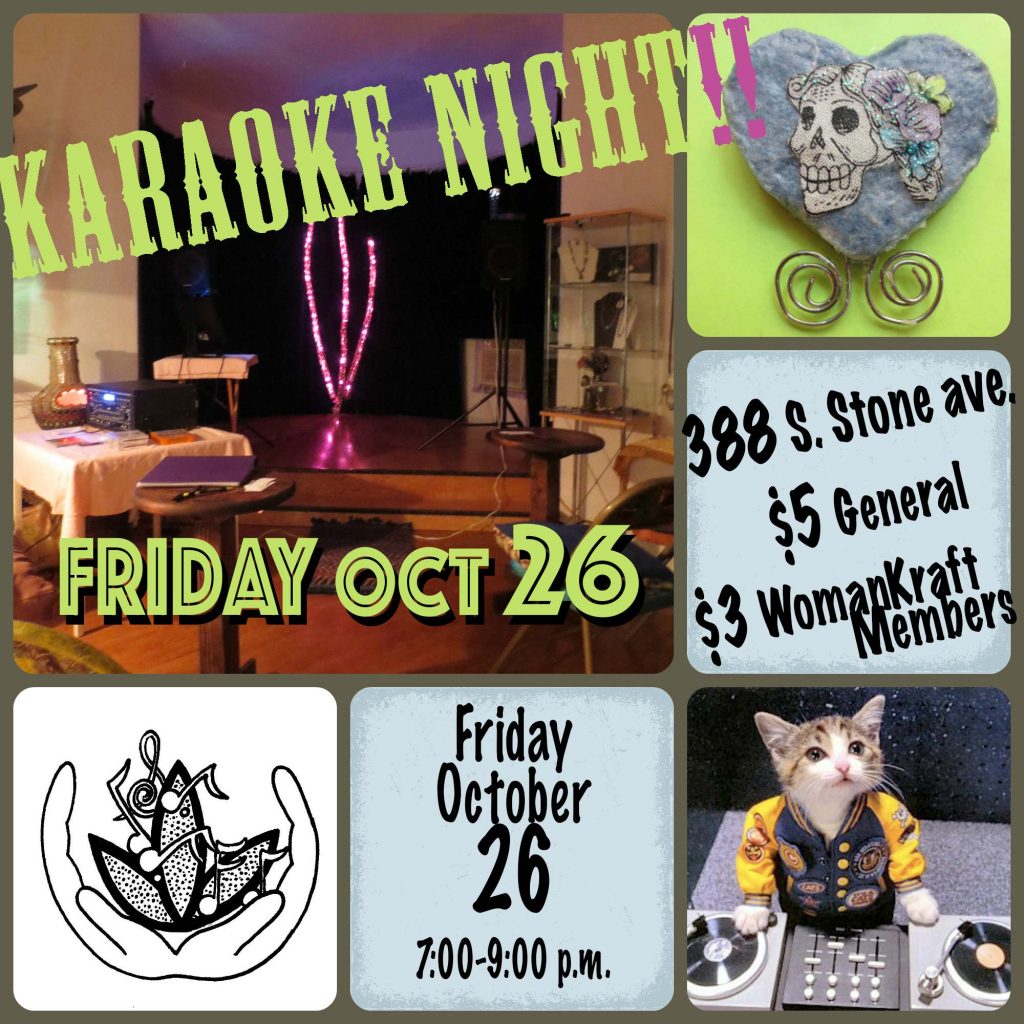 Scary-Oke!
WHAT: Scary-oke! Karaoke Night @ WomanKraft Gallery!
WHERE: 388 S. Stone Avenue Tucson, AZ 85701
WHEN: Friday, October 26th, 7-9 PM
$5 General Public, $3 Members
Join us the Friday before Halloween for a scary good time! Come dressed in your halloween finery and give your costume a trial run.. Tickets are $5 non-members and $3 WomanKraft members. Muahahaha! Refreshments will be served.