DRAWING DOWN THE MUSE
Our 26th Annual women's only exhibit by and for local women artists. Join us in celebrating work exploring all mediums and subject matter by women artists.
Saturday, April 7th
7:00 – 10:00 pm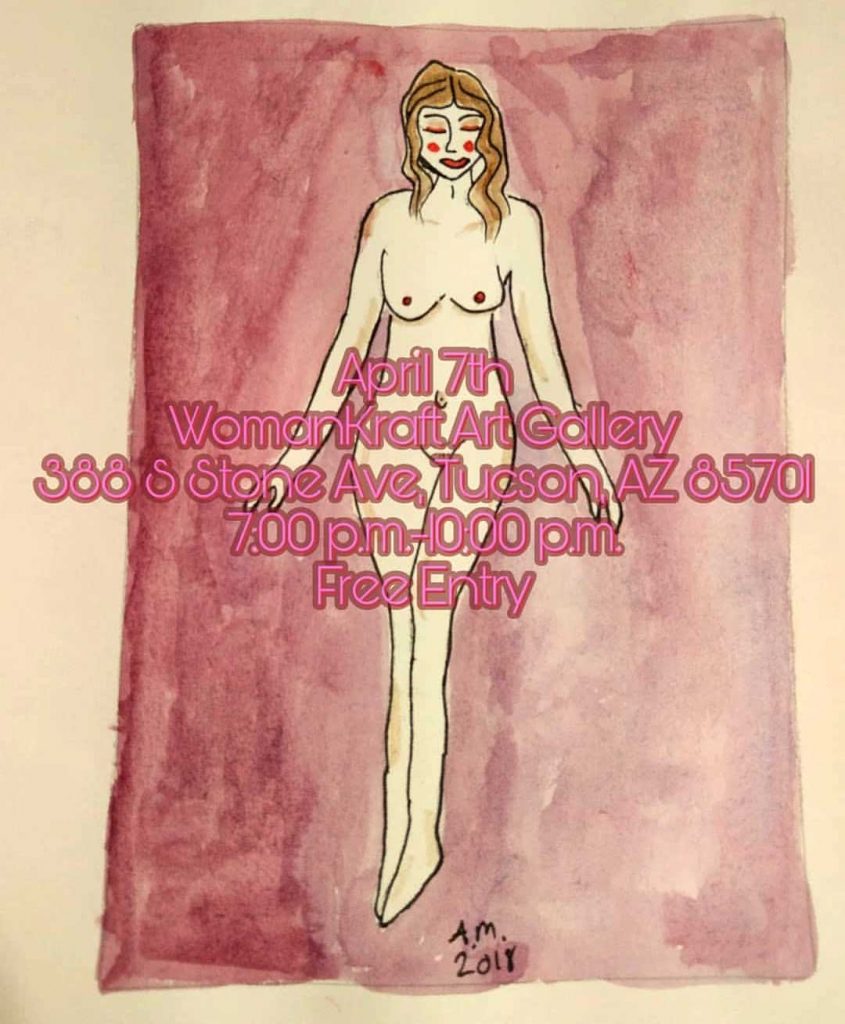 A celebration of our divine feminine power…
Evening Reception: Saturday, April 7th, from 7-10 PM
388 S. Stone Ave. Tucson, Arizona, (just 4 blocks South of Broadway Blvd.)
Regular gallery hours are every Wednesday – Saturday, from 1 – 5 PM..
Call (520)629-9976 for additional information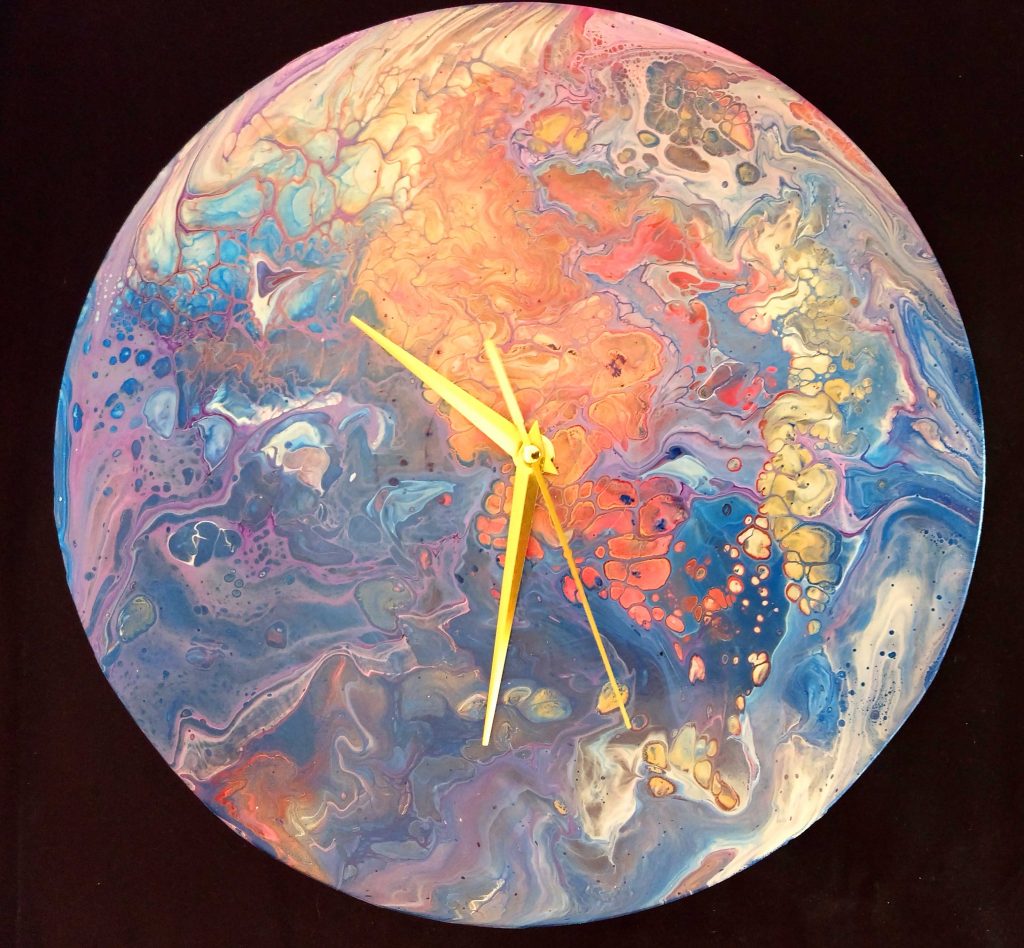 Fluid Acrylic Clock by Joni Brei
Please join WomanKraft in celebrating a brand new exhibit and long standing tradition  at 388 S. Stone Avenue. This exhibit, entitled "Drawing Down the Muse", will feature a large variety of local artists, all of them women. Subject matter will vary greatly for your viewing pleasure.
Regular Gallery Hours: Every Wednesday through Saturday, 1:00 – 5:00 PM.
Free and open to the public.
____________________________________________________________________________________
BINGO NIGHT! Friday, April 27th!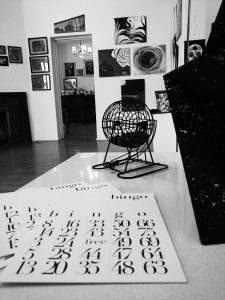 WomanKraft's latest and greatest fundraiser, emphasis on fun, is Bingo Night!
$5 for non-members, $3 for members. And it only get's better from there! Each additional card is only $1! Prizes include: art, plants, gift certificates, homemade goodies, jewelry, candles, magnets… and more!
Our next Bingo night will be  Friday, April 27th, 7-9pm.
If you haven't BIN…
You should GO!