'OUT OF THIS WORLD'
Featuring work by local artists inspired by the vastness of space..
Galaxies, nebulas, stars, planets, alien creatures, constellations, and astrology!
Saturday, March 3rd,
7:00 – 10:00 pm
With special preview performance
by the Esperanza Dance Project!!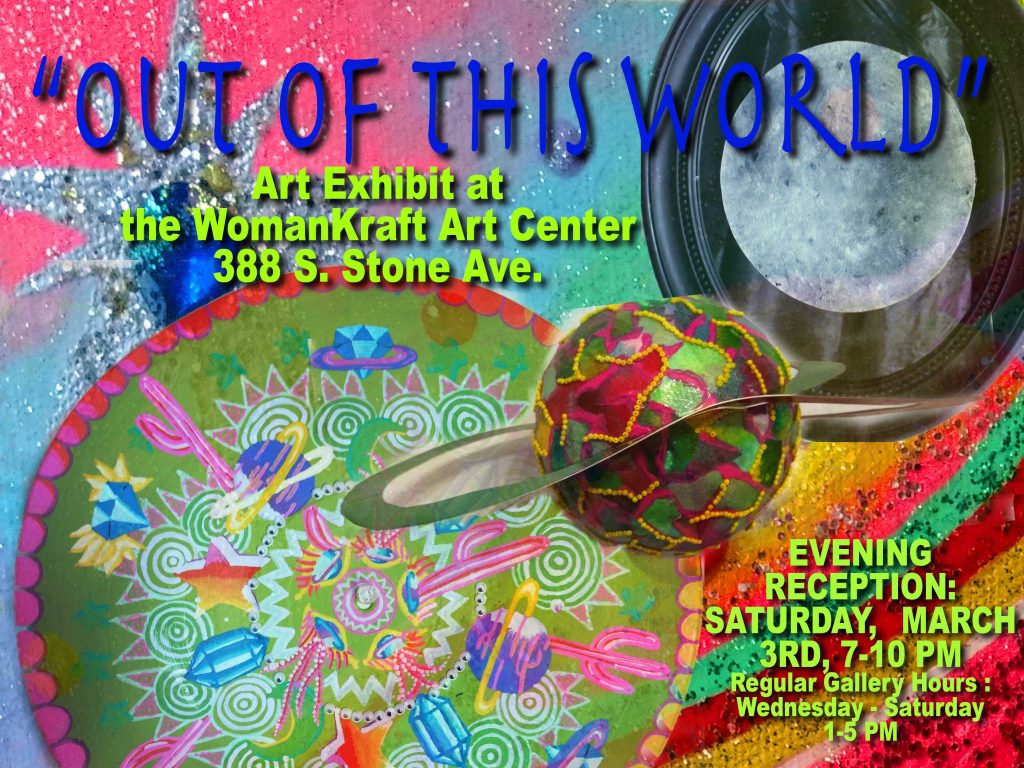 The event will be  FAR OUT…
Evening Reception: Saturday, March 3rd, from 7-10 PM
388 S. Stone Ave. Tucson, Arizona, (just 4 blocks South of Broadway Blvd.)
Regular gallery hours are every Wednesday – Saturday, from 1 – 5 PM..
Call (520)629-9976 for additional information
Special Surprise Performance at the Reception!!
At the Reception this Saturday Night, the Esperanza Dance Project will be making a surprise appearance with a preview of choreography created for the upcoming fundraiser on March 10th. WE ARE SO EXCITED! LIVE DANCE!
more info @ www.esperanzadanceproject.com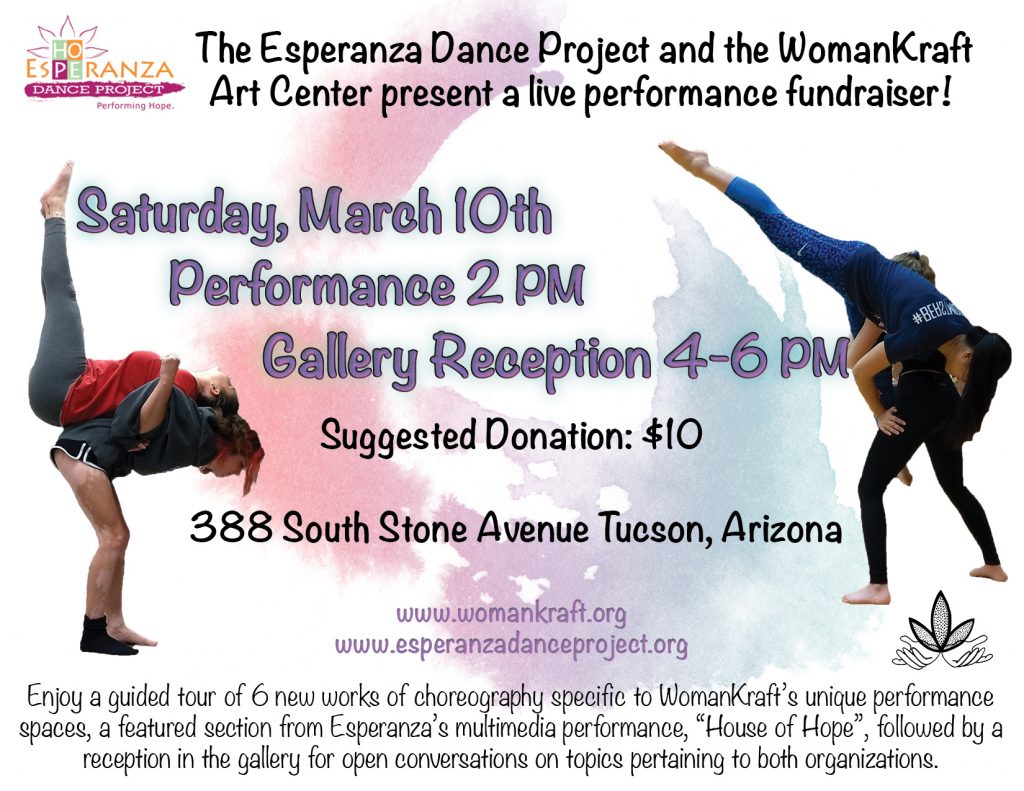 Regular Gallery Hours: Every Wednesday through Saturday, 1:00 – 5:00 PM.
Free and open to the public.
Please join WomanKraft in celebrating this exciting exhibit with an evening reception this weekend at 388 S. Stone Avenue. This exhibit, "Out of this World", will feature a variety of work by local artists exploring the theme of space, outer space, magical mystical astronomical anomalies and more! All mediums.