Please join us at the WomanKraft Art Center this weekend for
WASTE NOT WANT NOT
Reception: Saturday, July 7th,  7:00 – 10:00 pm
Exhibit runs through July 28, 2018 
Evening Reception:July 7th, 7-10 PM
WomanKraft Art Center 388 S. Stone Avenue Tucson, Arizona
Just 4 blocks south of Broadway Boulevard, on Stone Avenue
This radical show is something worth seeing, all artwork on display is featuring work made from
predominantly recycled plastic
Come try to look at plastic from a new perspective.
Join more than 18 artists exhibiting new artwork exploring the use of plastic.
WASTE NOT WANT NOT
Don't miss this last chance to join us for an evening reception for our current exhibit this Saturday July 7th from 7 till 10 pm. This fantastic show sheds new light on something that has permeated our lives and culture so much. This refreshing perspective will leave you thinking about plastic in ways you never imagined!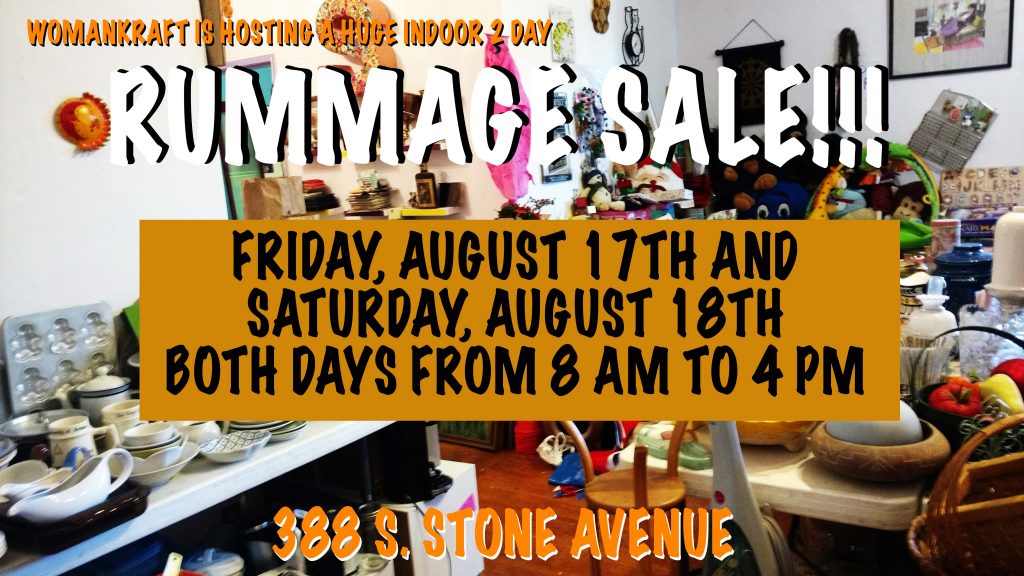 THE RUMMAGE SALE IS ALMOST HERE!
Please join us Friday and Saturday, August 17th and 18th, 8 AM – 4 PM
CALL (520) 629-9976 for details! We could really use some help for this event, please call to volunteer and help make this event a huge success!