The newest edition of The Castle Voice Newsletter is finally here!
This new catalog has all the events, classes, workshops, exhibits and more for the months of January through April, 2019. Click the picture below to download your very own virtual copy!!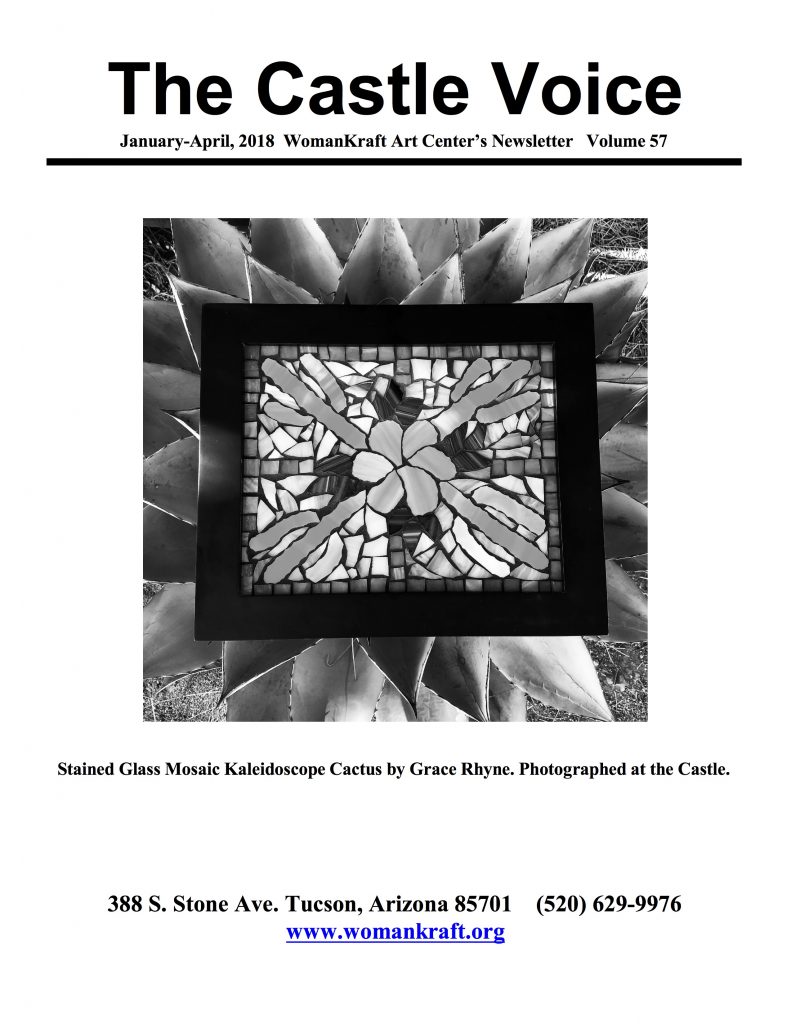 AND, THE RUMMAGE SALE IS JUST AROUND THE CORNER!
Pleas join us  as the WomanKraft Art Center is hosting a huge indoor RUMMAGE SALE!! 
WHERE: 388 S. Stone Ave. Tucson, AZ 85701
WHEN: Friday, January 18th and Saturday January 19th, both days 8:00 AM -4:00 PM *No early birds!!*
WomanKraft, a 501 (c)3 non-profit arts organization hosts it's annual largest fundraiser- your greatest bargain of the year, our biggest event!
WHAT: From toys, decorations, collection of art books, fabulous recipe and cookbooks, novels, every kitchen and catering device you may every need, ART SUPPLIES, technology, clothing, shoes, small furniture… there is DEFINITELY something for everyone! THE SALE RUNS Friday and Saturday, January 18 + 19th, 8am – 4pm both days. 
Please call (520)629-9976 ext. 1 for details and to schedule participation. Volunteers needed!