It's Reception Night.
It's a big weekend at WomanKraft, and we'd love to have you join us for our evening reception to celebrate the current exhibit, "The Holiday Bazaar".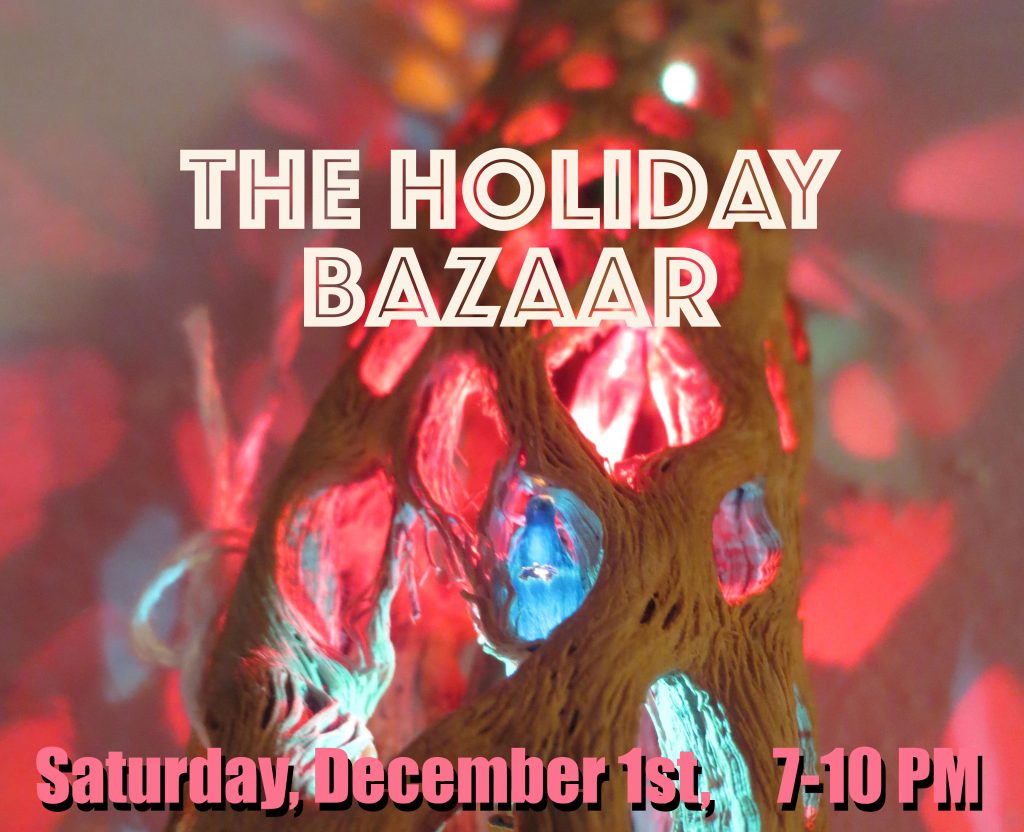 It's a very special exhibit with your holiday shopping in mind.
Over 28 local artists are sharing their creativity in unique,
useful and stylish ways to help you spread the love for those you care about.
Everything on display is for sale, and it is all going for $100 or less,
in the spirit of gift giving. Have someone who has everything? We've got you.
The reception is free and open to the public.
Evening Reception for "The Holiday Bazaar"
388 S. Stone Ave. Tucson, AZ 85701
7:00-10:00 PM. Refreshments will be served

Everyone is invited.

This is our 31st Annual "Holiday Bazaar!"
A Tucson tradition, art by local artists is featured in a variety of media and subject matter.
All with affordability in mind, the work for sale retailing for $100 or less..