WomanKraft Art Center  presents THE RUMMAGE SALE!!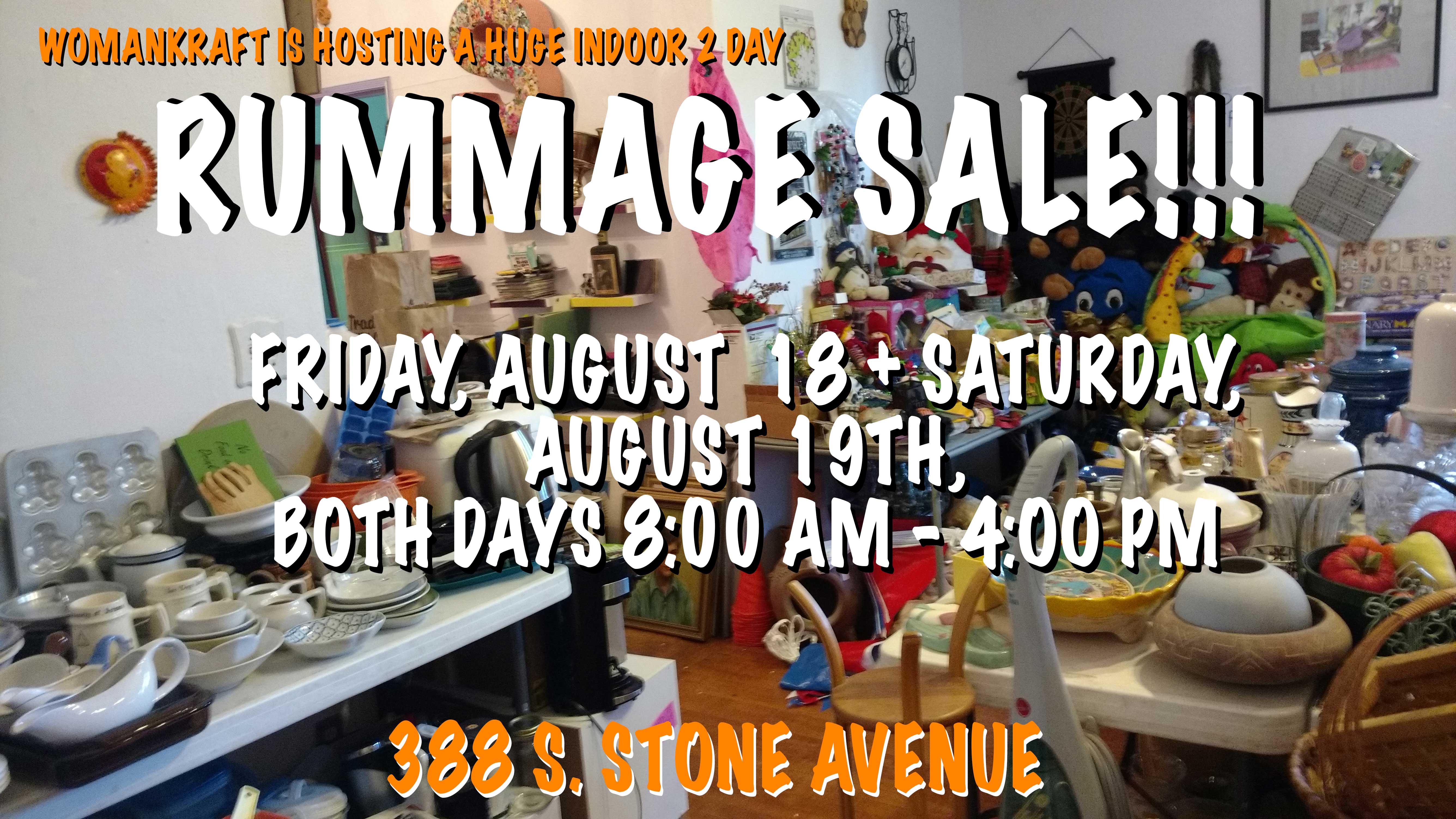 WHERE: 388 S. Stone Ave. Tucson
WHEN: Friday, August 18 and Saturday August 19th, both days 8:00 AM – 4:00 PM
WHAT: SUPPORT a local 501(c)3 non-profit organization at WomanKraft's LARGEST bi-annual fundraiser, THE INDOOR RUMMAGE SALE!!
*We promise you'll find something you just can't live without! From toys, decorations, art books, novels, kitchen utensils, a huge variety of art supplies, technology and clothing.. there is something for everyone. The sale will be held inside the air-conditioned gallery for your shopping comfort!! Come more than once! And tell your friends!
ONE MORE TIME: THE RUMMAGE SALE RUNS Friday and Saturday, August 18th and 19th, 8am – 4pm both days.
*No early birds!!
Please call (520)629-9976 ext. 1 for details and to schedule participation – volunteers to set up the sale are needed.
Check it out on the Arizona Daily Star Website here:
And the Downtown Tucson Partnership here:
Also, the newest edition of

THE CASTLE VOICE

IS HERE!!
Good for the months of September through December 2017, the Castle Voice contains all of the pertinent details of events, classes and workshops and other exciting news from the WomanKraft Art Center. Click on the cover below to download your very own copy!!