The Rummage Sale, WomanKraft's largest indoor two day fundraiser, is happening this very weekend in Tucson!
Friday and Saturday, January 19th and 20th, 8:00 am to 4:00 pm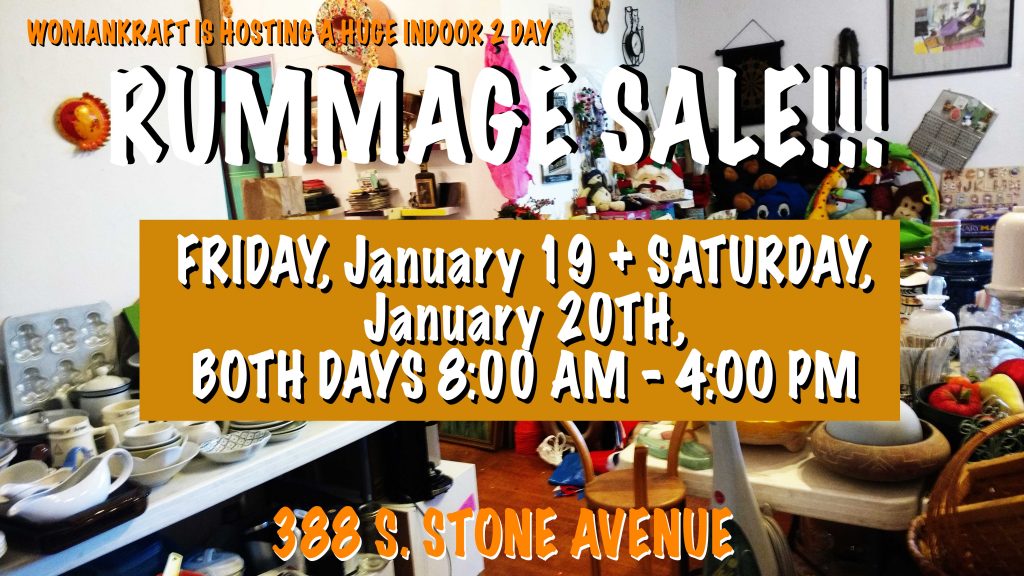 The Rummage Sale is HERE!
Join us this very Friday, January 19 and Saturday, January 20, 2018
both days from 8:00 AM to 4:00 PM!
388 S. Stone Ave. Tucson, Arizona 85701
 The sale will be held inside, spreading throughout our entire gallery space.
See above for some preparation shots from our hard working volunteers!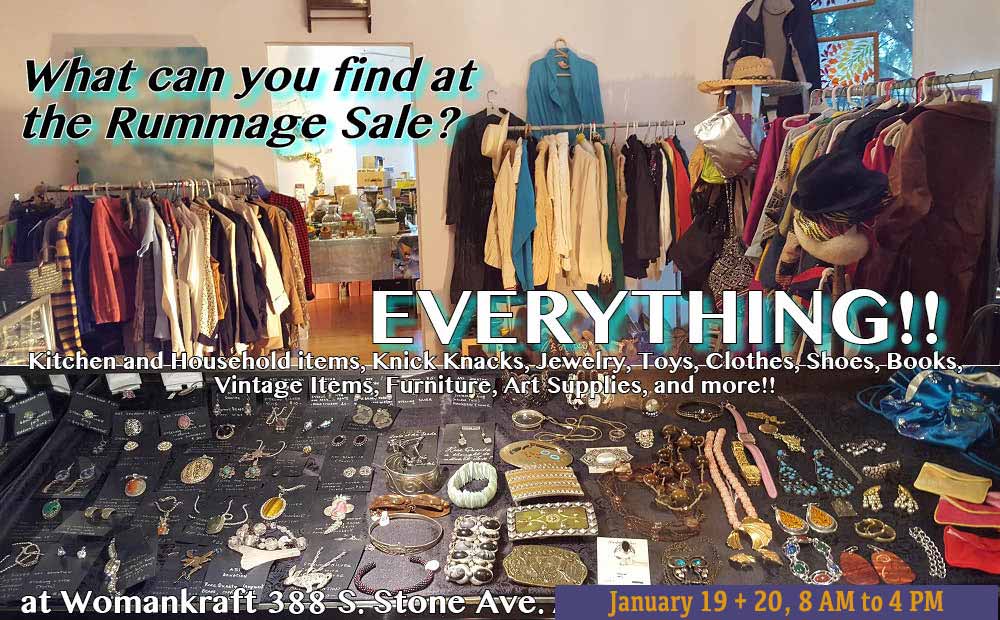 WHERE: 388 south Stone Avenue – just 4 blocks south of 'city center', Broadway Blvd and Stone Avenue, on the West side of the street, directly across the street from Casa Vicente Spanish Restaurant, and the Downtown Motor Hotel "Apartments"
WHEN: Friday, January 19 and Saturday January 20th, both days 8 A.M.– 4 P.M.
NO EARLY BIRDS.
WHAT: All kinds of great things! We promise you'll find something you just can't live without! From toys, decorations, art books, novels, kitchen utensils, a huge variety of art supplies, technology and clothing.. there is something for everyone. The sale will be held indoors, inside the gallery space for your shopping comfort!! Come more than once! And tell your friends!!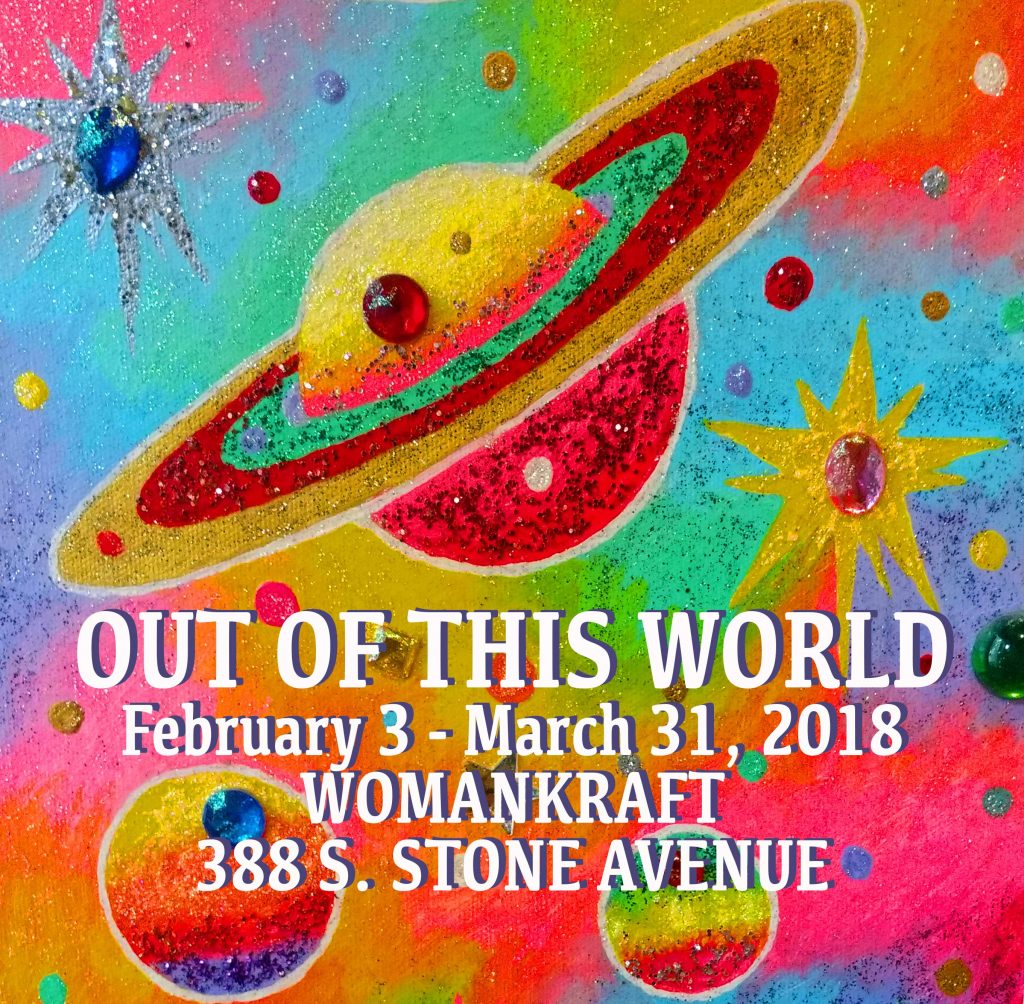 CALL TO ARTISTS… "OUT OF THIS WORLD"
February 3 – March 31, 2018 
Receptions: February 3 + March 3, 2018.
Our glorious planet is ever inspiring in her diversity, let's look even further past our Earth, and into the vastness of space! Galaxies, nebulas, stars, planets, alien creatures or worlds, constellations, astrology! The possibilities are only limited by your imagination. All mediums accepted.
Deadline for submissions: January 20, 2018.