The current exhibit is coming to a close, and YOU ARE INVTED to celebrate it's farewell with Karaoke Night this Friday in the gallery!
This Weekend @ WomanKraft:
'Size Matters' closes and Karaoke Night is happening Friday, Oct. 27th 7-10 PM
'SIZE Matters' September 2nd – October 27th, 2017.
We close the current exhibit this very Friday night, with Karaoke Night from 7-10 PM. 
WomanKraft Art Center 388 S. Stone Avenue
Your last chance to catch "SIZE matters".
Join us Wednesday, Thursday and Friday October 25-27th from 1:00 – 5:00PM for the last opportunity to see the current work on display, exploring size and dimensionality in a variety of media and a plethora of local talent, at the WomanKraft Art Center 388 S. Stone Ave.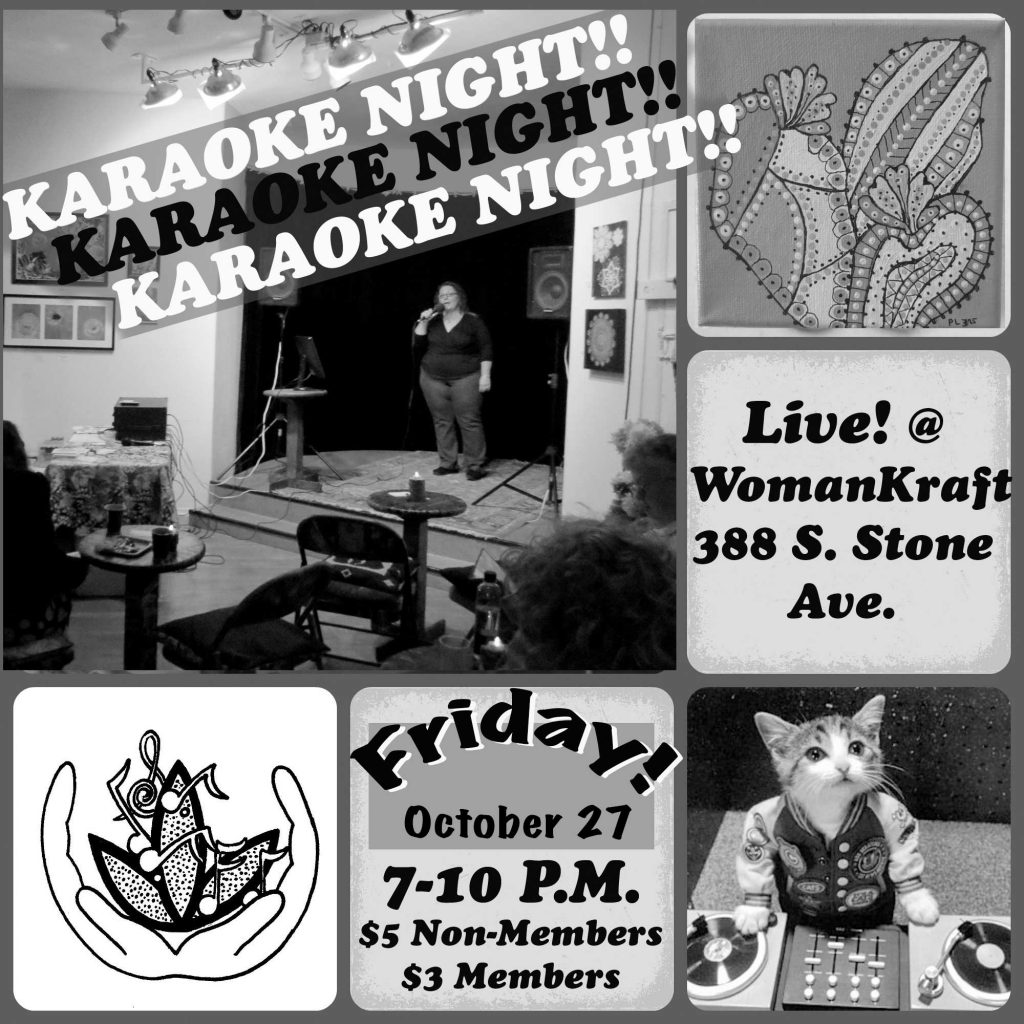 "Kind" Karaoke Night in the Gallery!!
Karaoke night will be
Friday, October 27th
7:00 – 10:00 PM,
388 South Stone Avenue .
Tickets: $5 General public,
$3 WomanKraft members
(520)629-9976 for more info
**this is a FRAGRANCE-FREE event**