The 30th Annual
HOLIDAY BAZAAR
This new exhibit features work by over 30 local artists, and it opens this very Saturday night after dark!
Saturday, November 4th,
7:00 – 10:00 pm
Bottle Cap Snake by Barbara Keathley
Petroglyph Ornament by Lynn Silvas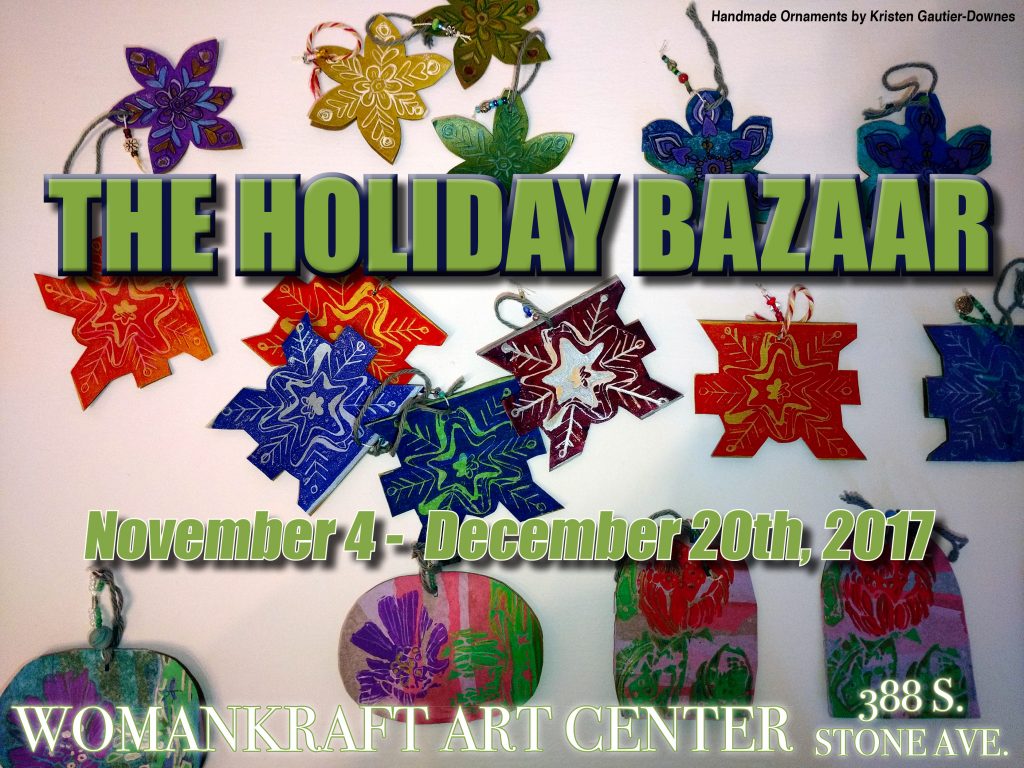 All original artwork, all mediums, ranging from $1 to $100…
Evening Reception: Saturday, November 4th, from 7-10 PM
388 S. Stone Ave. Tucson, Arizona, (just 4 blocks South of Broadway Blvd.)
Regular gallery hours are every Wednesday – Saturday, from 1 – 5 PM..
Call (520)629-9976 for additional information
A chance to support local this Holiday season
WomanKraft invites you, your friends, the general public, and visitors from all over to attend the newest exhibit, THE HOLIDAY BAZAAR. A tradition at the WomanKraft Art Center, celebrating our 30th annual! In the spirit of gift giving during the festive close of 2017, all work in this exhibit ranges in price from $1 to $100.
All mediums and subject matter will be on display.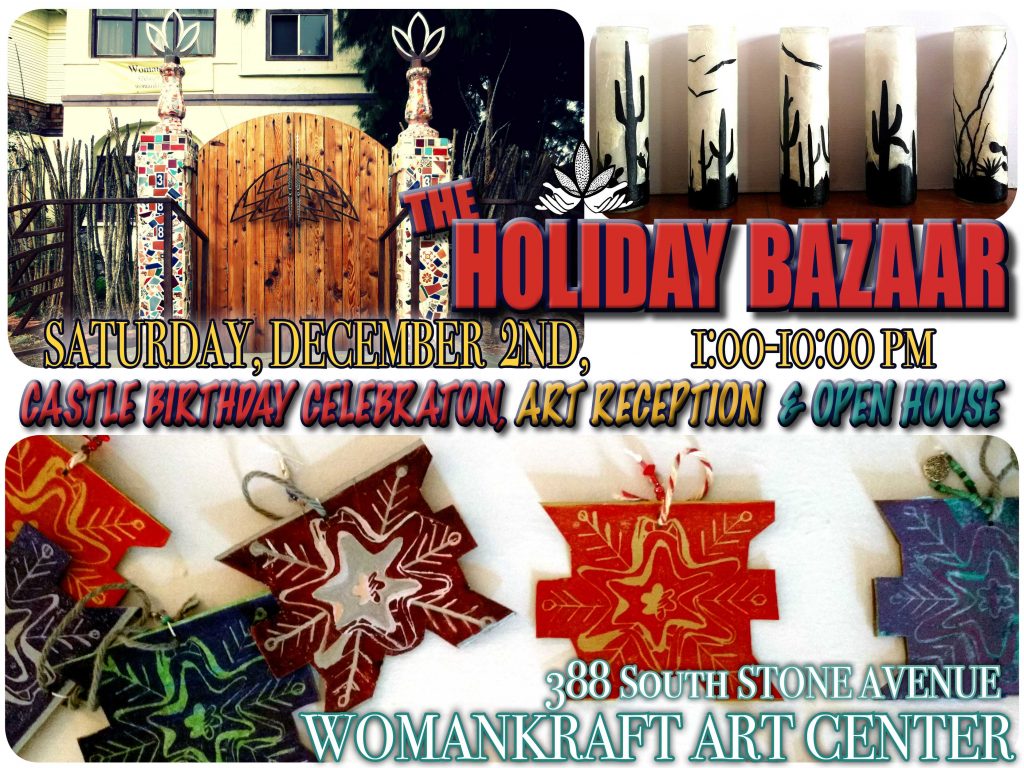 Regular Gallery Hours: Every Wednesday through Saturday, 1:00 – 5:00 PM.
Free and open to the public.
388 S. Stone ave.
Saturday, December 2nd, Special Event!! Join us for a birthday celebration, 'The Holiday Bazaar' evening reception and open house on Saturday, December 2nd, 2017, from 1-10 PM.
**This date celebrates the organization's incorporation as a non-profit for 44 years, 26 years at the current location, of which the building coincidentally, turns 100 years old!! The building will be presented as an open house, including the upstairs.  Free and open to the public, a community event for all ages!