It's WomanKraft's Birthday!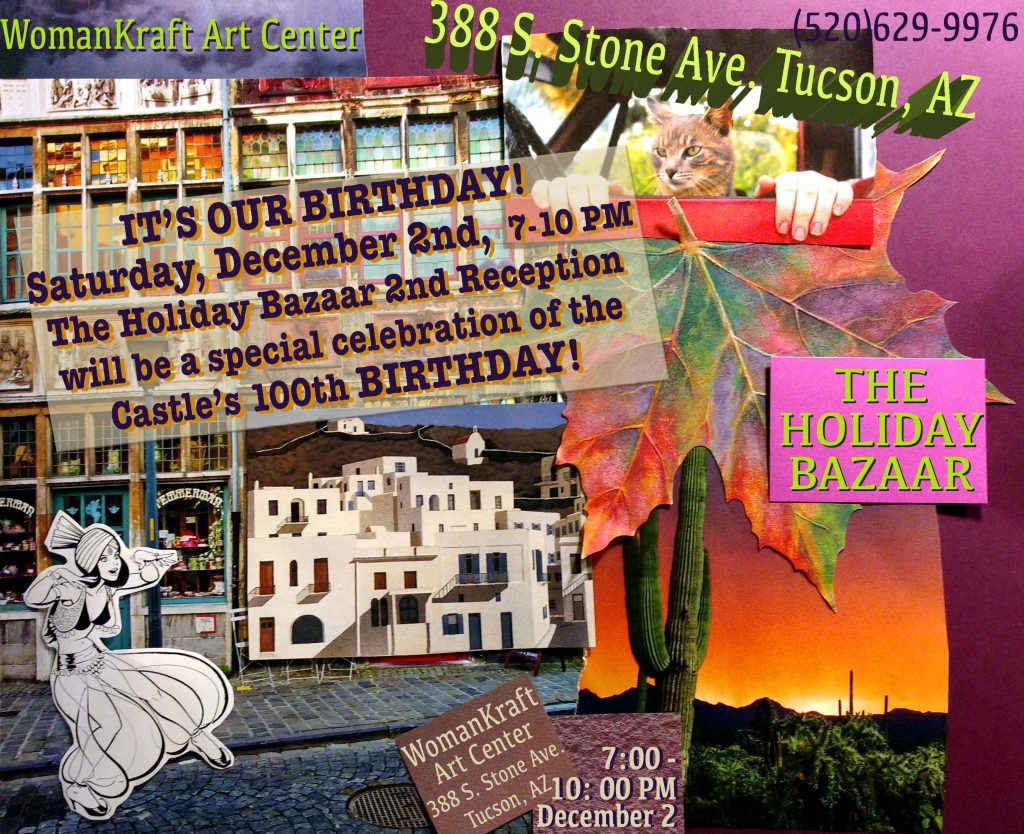 WomanKraft's annual birthday is always celebrated on
our first Saturday December reception and this year marks our 44th year as a 501(c)3 non-profit arts organization!
This December also celebrates our 26th year here on Stone Avenue, in what we lovingly refer to as 'the Castle'. Speaking of, this beautiful Queen Ann Victorian building is turning 100 years old.
This special Saturday The Castle will be an "open house" and folks will get a chance to see the whole building, even upstairs! We've got a lot to be thankful for and a lot to celebrate.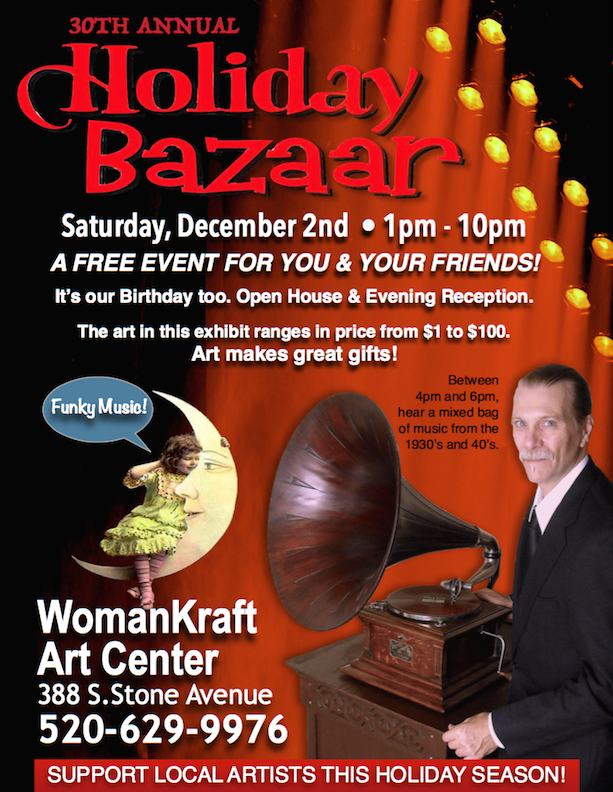 We're inviting folks to come and celebrate a lot of great things. First and foremost, we've paid the mortgage in full. Yes, WomanKraft holds the deed to our lovely castle, and we should all be so proud because nothing as amazing as this place happens because of one or two people alone.
It's the whole that made this organization what it is today. The ups and downs and everything in between. The one dollar contribution to the tens of thousands, the one art purchase to collectors who frequent us, the one workshop attendee to our regulars. It's all of us, so be proud!
Join us Saturday, December 2nd, 2017 from 1pm till 5pm.
7-10pm is our second reception.
There will be drinks and snacks all day, our reception spread (and birthday cake! ) from 7-10pm.
Bring a gift for the castle if you can, but no matter what….join us!