An all new exhibit is open to the public at the WomanKraft Art Center!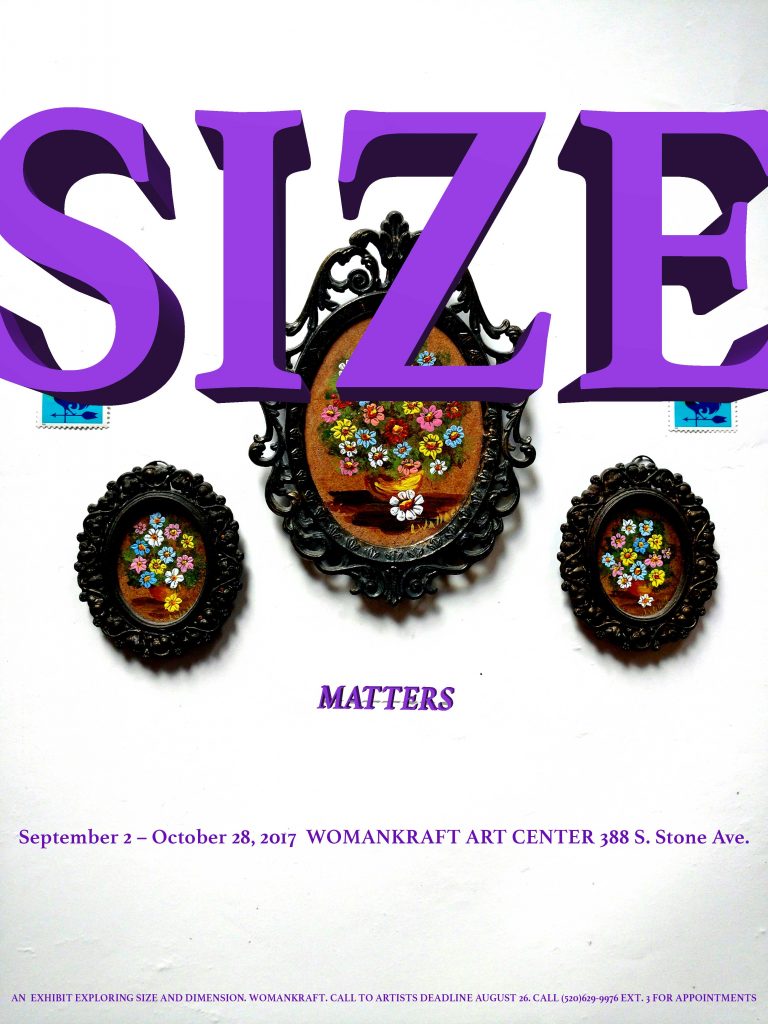 SIZE MATTERS
SECOND RECEPTION CELEBRATION SATURDAY, OCTOBER, 7th from 7-10 PM.
Exhibit: September 2 – October 28, 2017
Receptions: September 2 and October 7, 2017.
388 S. Stone Avenue Tucson, AZ 85701
This show is going to focus on, you guessed it, size! Subject and medium are up to the artist, including large / BIG works! As well as teeny tiny pieces! Close-ups, perspective, miniatures, life-size, we're taking a closer look at the bigger picture. What do we mean by size? You'll have to come see to believe…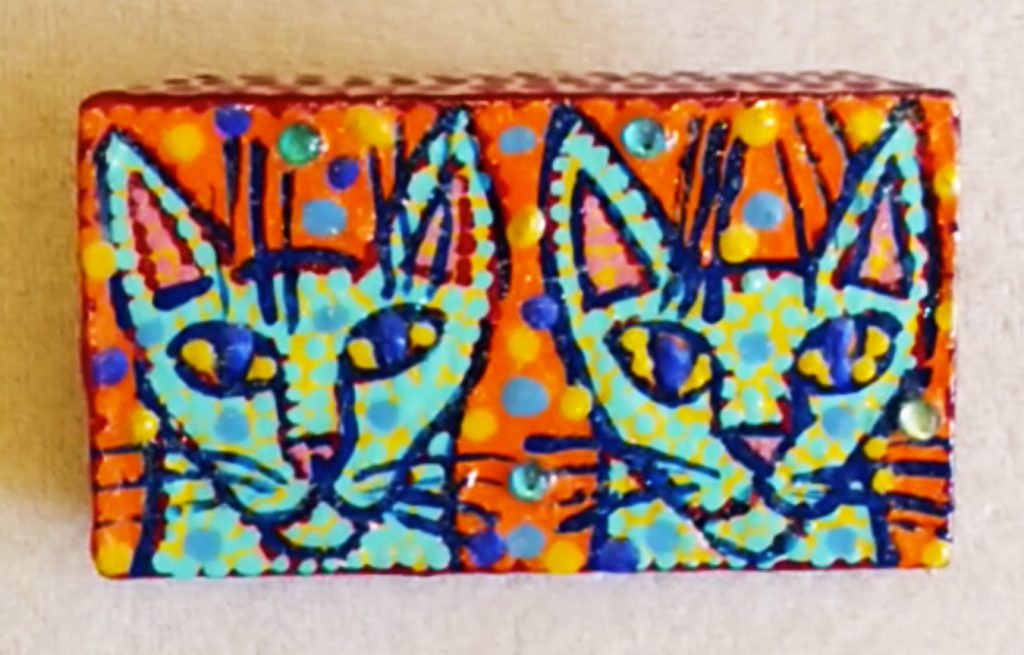 Pussy Stacks in Graduating Sizes by Tony Di Angelis. Check out this adorable video of new work created for this exhibit, here.