WomanKraft is currently seeking Tucson local artists for the upcoming exhibit, 'Drawing Down the Muse'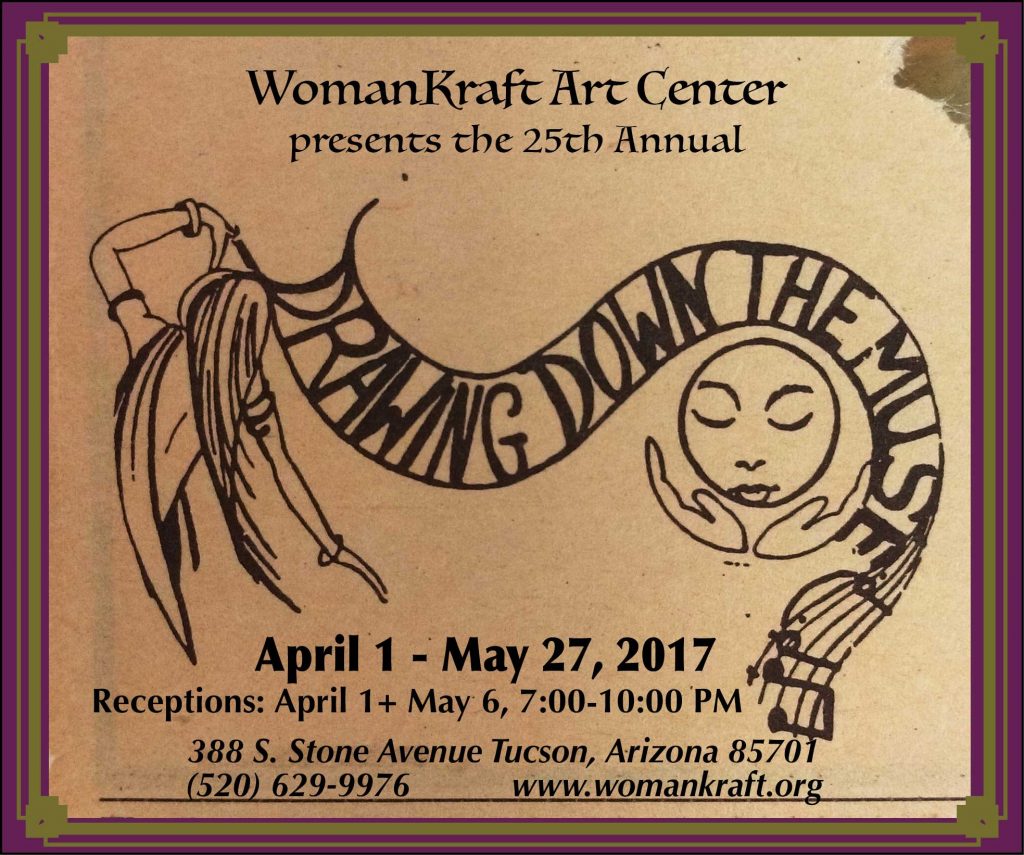 CALL TO ARTISTS: This is the 25th annual women's only exhibit by and for local women artists. Come and join us in the celebration of our divine feminine power. All mediums and subject matter accepted.
Deadline for submissions: March 25th.
Are you an artist interested in exhibiting? Call (520) 629-9976 Ext. 3 for appointments with Director of Exhibits Zoe Rhyne. Artists please note: Shows are filled from first to respond. Deadlines indicate the last day work will be viewed, not the first. Hence, make contact A.S.A.P.