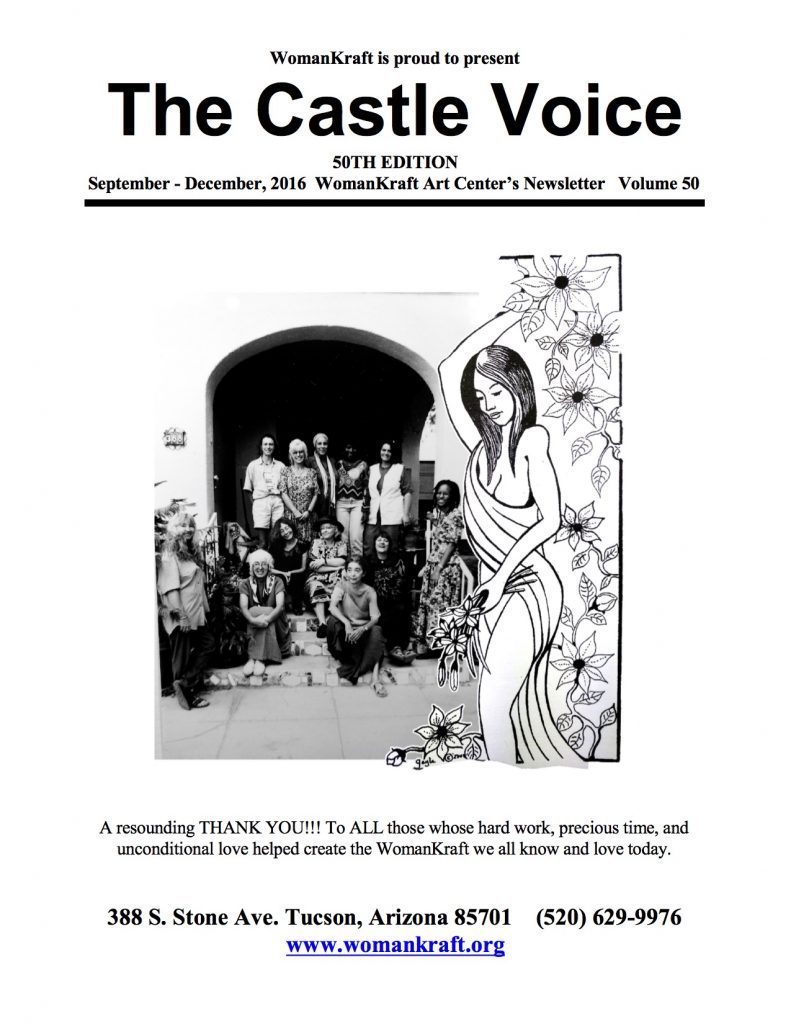 The Castle Voice Newsletter is here!!
Click this link to download your very own copy of our newsletter! This one is good for upcoming exhibits, events, classes and workshops ongoing at the Womankraft Art Center for the months of September – December 2016. Enjoy!
*Fun Fact! This is our 50th Edition!* An especially huge THANK YOU! To ongoing Castle Voice Newsletter Editor, Jonathan Duhamel and the many volunteers that help make this publication possible.
ALSO, THIS IS A FINAL CALL TO ARTISTS FOR OUR UPCOMING EXHIBIT, WATER WATER EVERYWHERE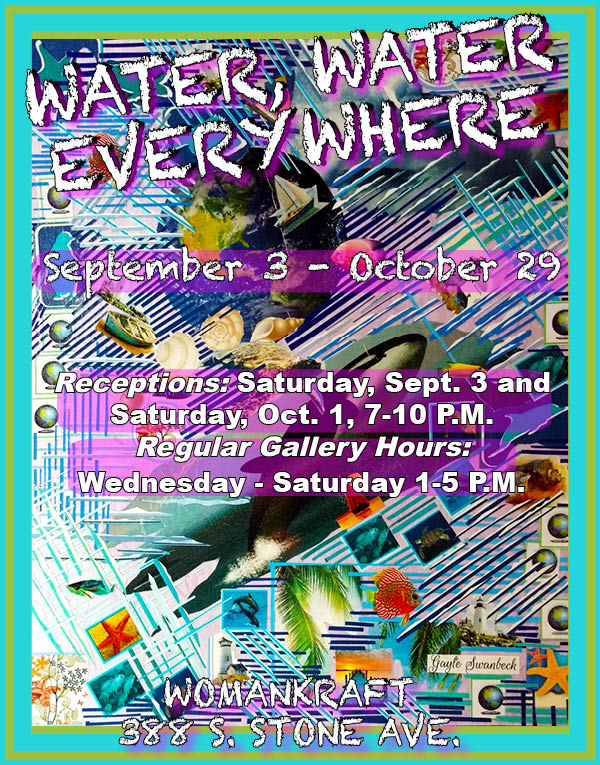 This show is all about the liquid beauty of water. Fountains, pools, reflections, raindrops, underwater seascapes, aquatic life, oceans, rivers, streams.. Let's honor this powerful element, and pour ourselves a tall, thirst quenching glass of art. All mediums. www.womankraft.org
Deadline for submissions: August 27, 2016. *PLEASE NOTE* This will be the LAST day submissions will be accepted. Call Director of Exhibits Zoe Rhyne at (520) 629-9976 ext. 3 to schedule an appointment.