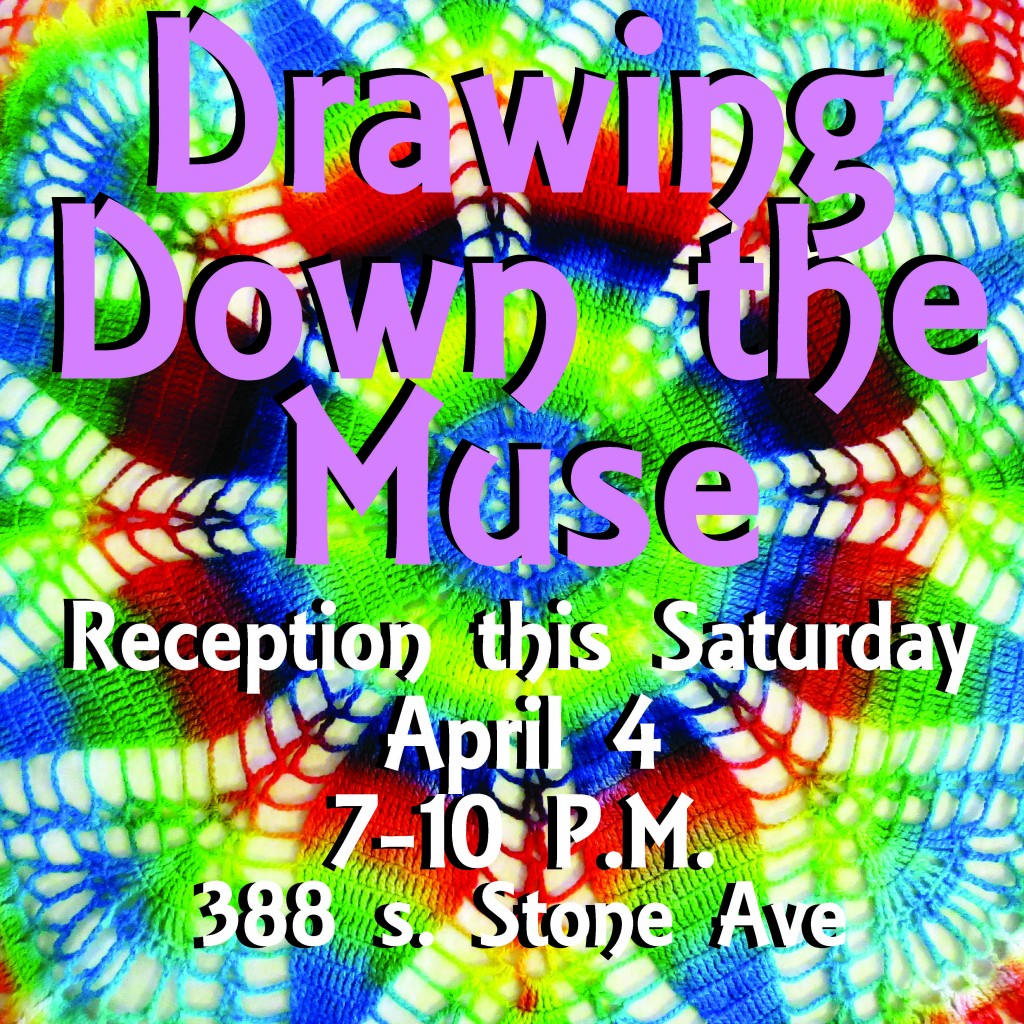 Join WomanKraft THIS SATURDAY, April 4th for our 23rd Annual Women's Only Exhibit: Drawing Down the Muse.
Come celebrate our divine feminine power with Tucson original art work – by and for women artists. No restriction on subject matter.
Drawing Down the Muse opens Saturday, April 4th with an Evening Reception from 7:00 – 10:00 P.M. at the WomanKraft Art Center, located just 4 blocks south of Broadway. Artists, don't forget your beautiful name tags!
Want to stop by and see the new show some other time? Feel free! the WomanKraft gallery is open Wednesdays through Saturdays, starting April 8 – May 30 from 1:00 – 5:00 P.M. There will be another evening reception the first Saturday in May, May 2nd from 7-10 P.M. For more information, Call (520) 629-9976
AND NEXT WEEK, DRUM ROLL PLEASE,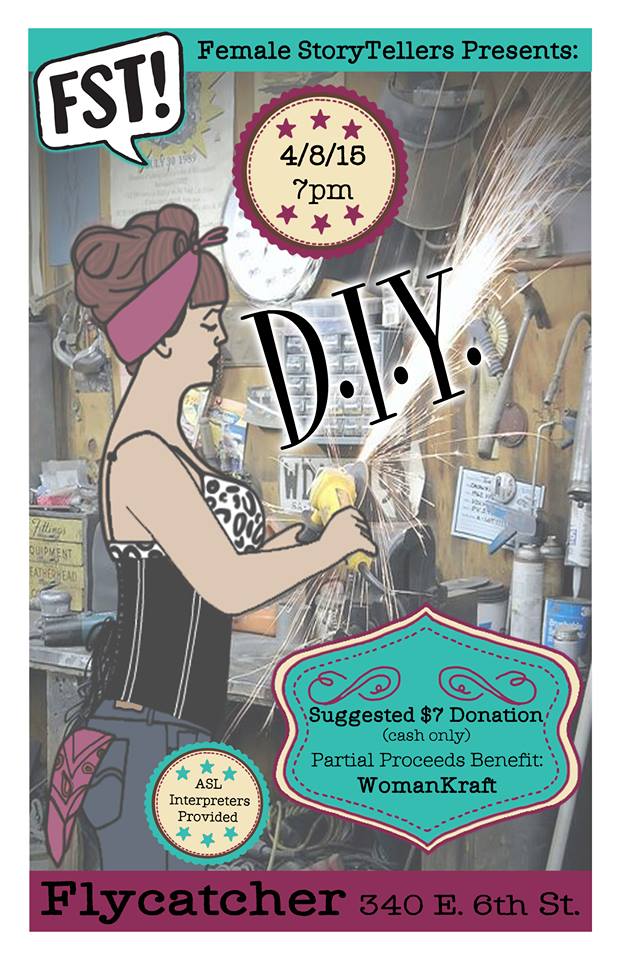 Click on the image above to see the Facebook Event!!
Join WomanKraft at the Flycatcher for an amazing event hosted by FST! Female StoryTellers. www.fstorytellers.com
Sometimes, when you want something done right, you've just got to Do It Yourself. Join us at the Flycatcher on Wednesday, April 8, as the crafty women of FST! tell their stories of making, building, doing, hacking, crafting, and home-improving. FST!ers are doing it for themselves!
Doors open at 6:30PM, show starts at 7. Suggested donation is $7; cash only, please! ASL interpreters will be provided. Venue is 21+.
As always, FST! will donate a portion of proceeds to a local nonprofit. This month, our beneficiary is WomanKraft Art Center, a Non-Profit Arts Organization founded in 1974 to claim, validate, and empower women artists and other under represented groups