e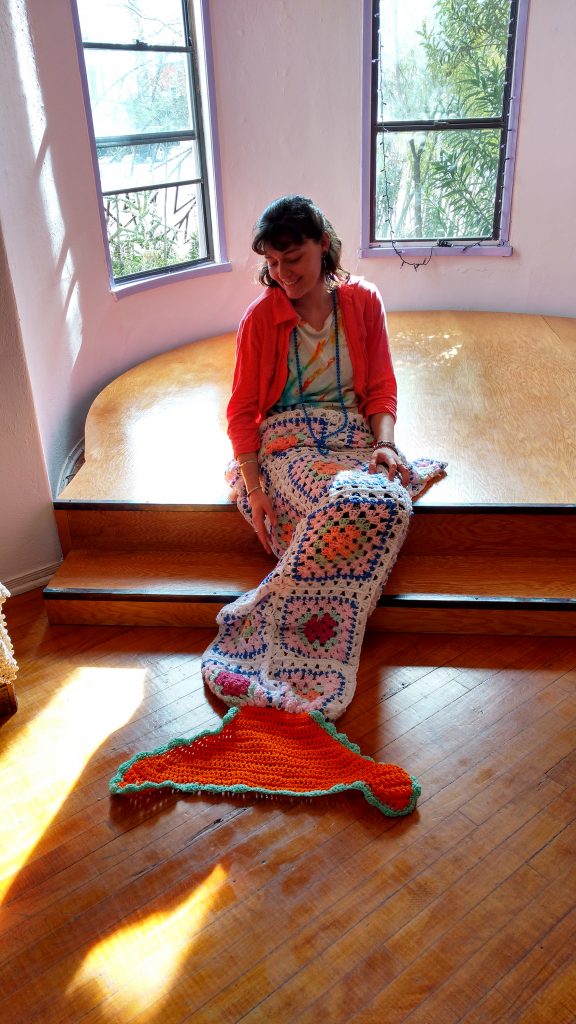 IT'S FANTASY LAND AT WOMANKRAFT!
Please join us at the WomanKraft Gallery Saturday, March 4th, from 7:00 – 10:00 PM, at 388 S. Stone Avenue!
FANTASY will take place of reality; mythological beings, fairies and mermaids… all are encouraged to attend this event.
So come dressed in something frothy and artists, don't forget your creative name tags!
*Here is Director of Exhibits, Zoe Rhyne, showing off her newest fiber creation- A crocheted mermaid blanket!!
This event is one for the ages…
_____________________________________________________
THEN, COME BACK THE FOLLOWING WEEKEND FOR KAROKE NIGHT LIVE AT THE GALLERY!
WomanKraft Art Center
388 S. Stone Ave. Tucson, AZ
presents
KARAOKE NIGHT IN THE GALLERY!
Friday, March 10th, 7-10 PM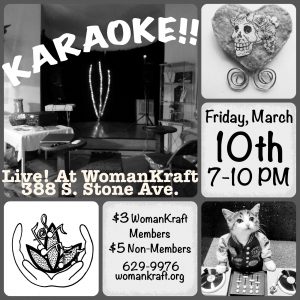 Live! Come on down from 7-10 PM March 10th for KARAOKE NIGHT with KJ Terri Mcguire for a night of musical good cheer and beautiful art!
Tickets:$5 General Public
$3 WomanKraft Members
All Ages Welcome