Karaoke is LIVE

this Saturday

at WomanKraft!
Join us THIS

Saturday, February 28th from 7:00- 10:00 P.M.

for some fabulous entertainment, good company while still being surrounded by local art!!
There are always wonderful things happening at the WomanKraft Art Center, and February is no exception! Join our amazing KJ, Terri McGuire at our third ever Karaoke Night! Delicious munchies and the  non-alcoholic beverages will be provided.
Suggested Donation is only $5 Non Members and $3 WomanKraft Members! Wooo!
Also, help us to coax the arrival of spring with our March 7th Reception and Exhibition of Here Comes the Sun.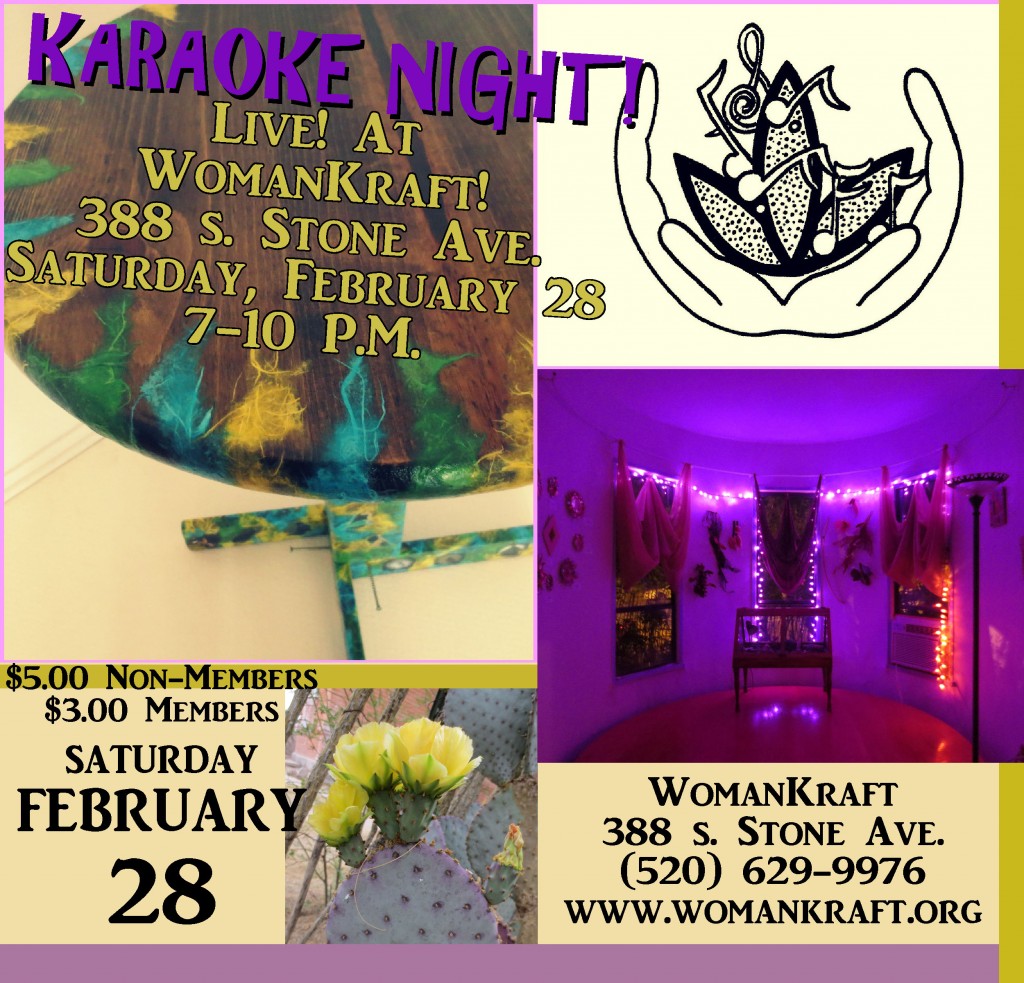 Have questions? Call us at (520) 629-9976.
Better yet, why don't you come on in at take a peek at the gallery?
We are open Wednesday – Saturday 1:00-5:00 P.M.
388 s. Stone Avenue
On another note, WomanKraft currently has a CALL TO ARTISTS for our annual Drawing Down The Muse,This show includes all
mediums, unrestricted in subject matter, and promotes the talented women of our community. Join us in celebrating this important and beautiful tradition.. CALL TO ARTISTS: Deadline For Submission: March 21, 2015. Call Director of Exhibits Zoe Rhyne at (520) 629-9976 ext. 3 to schedule an appointment.