Bingo Night this Friday! and Castle Birthday Party NEXT weekend!!
Got plans the day after Thanksgiving?! WELL NOW YOU DO.
Join WomanKraft this Friday, November 24 from 7-9pm for BINGO NIGHT!!
Join us for an evening of Bingo fun hosted in the gallery, where the Holiday Bazaar is currently on display!!
Entry is $5 General public, $3 WomanKraft members.
With your entry price you get your 1st Bingo card. Additional cards are $1 each!
Traditionally some bingo games have one big prize jackpot, but we are looking to spread the win! We will be playing multiple rounds of bingo with multiple winners.
Prizes include plants, art, delicious homemade treats… and more!
Come try your luck, in a relaxed, fun and art-filled atmosphere. Enjoy an evening where you can help support your favorite non-profit! We can't guarantee you a win, but we can guarantee you a good time! Refreshments will be served.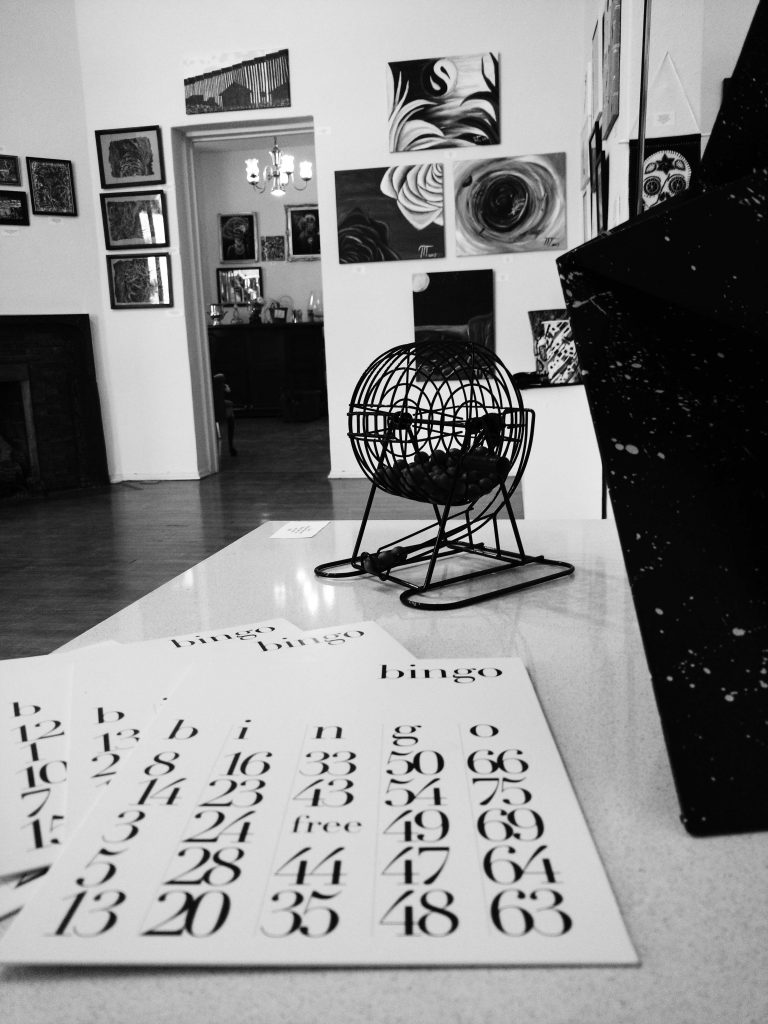 We also call this day, GREEN FRIDAY, as we offer a 10% discount on all purchases (of local art! of classes and workshops!!) when you bring in 2 or more cans of non-perishable food goods to be donated to the Tucson Community Food Bank. Help us to contribute to those in need, and extend your contribution to local non-profit organizations as well as the local artists in the current exhibit.