Grace Rhyne and Zoe Rhyne
Addicted to Sunshine Studio
Upstairs Studio  – 388 S. Stone Avenue
Regular hours: Weds – Sat 1-5 PM. Extended hours during special events.
Appointments available, please call:
(520) 343-3107
www.cactusplanet.com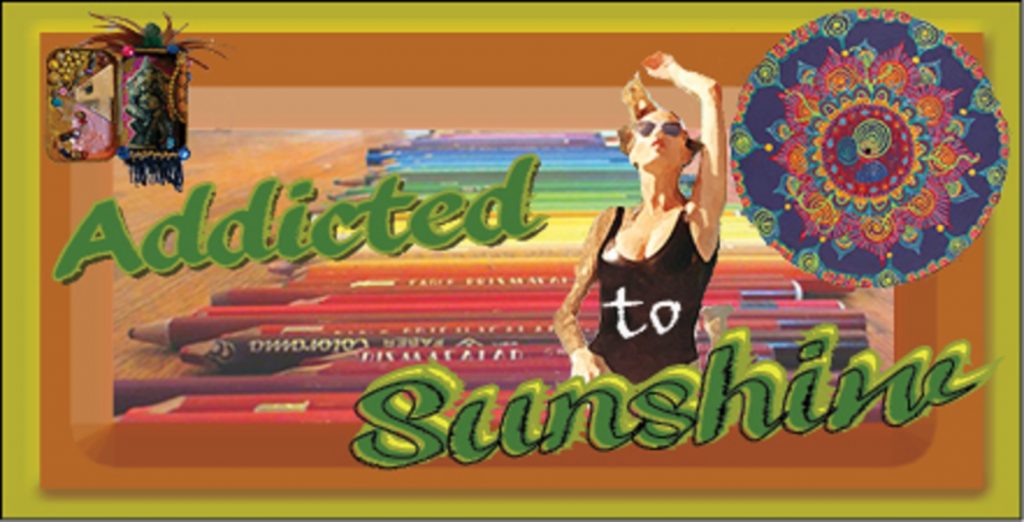 In January of 2012, artists and sisters Zoe and Grace Rhyne moved into an art studio at the WomanKraft Art Center. Predominantly working in three dimensional materials, acquired through recycling and donations, Zoe and Grace like to joke, "all we buy is the glue". Currently holding the positions of Director of Exhibits and Executive Director of the WomanKraft Art Center, Grace and Zoe are committed to creating an art community that is accessible to all.
Shadow boxes are the preferred media. The use of recyled materials is of a huge importance in the artwork. Through the use of recycled and reclaimed objects, the investment of material costs is limited, extending the possibility of creating artwork that is both accessible and affordable to all.
Other art forms explored include but are not limited to: stained glass mosaics, fiber art: crochet and needle felted, collage, oil painting, pen and ink, graphic design, photography, 100% post-recycled handmade paper collages, an occasional sculpture, contemporary modern dance.. Zoe and Grace often teach classes and workshops, in a variety of media, through the School of the Arts at the WomanKraft Art Center. Learn more about those classes, here.
Zoe and Grace spend their time spearheading and volunteering for non-profit arts organizations located in Tucson, Arizona. The world needs more people who love what they do, and Zoe and Grace are committed to making a difference by genuinely investing in a future where life is art. You can meet Zoe or Grace in person when they docent the WomanKraft gallery on Thursdays and Fridays, every month out of the year, except January and August. Or call (520) 629-9976 Ext. 1 0r 3.
If you would like to get in contact with Grace and Zoe, please call (520) 343-3107
Or visit on the web here: www.cactusplanet.com
And see some of their work in recent exhibits at WomanKraft by clicking here.