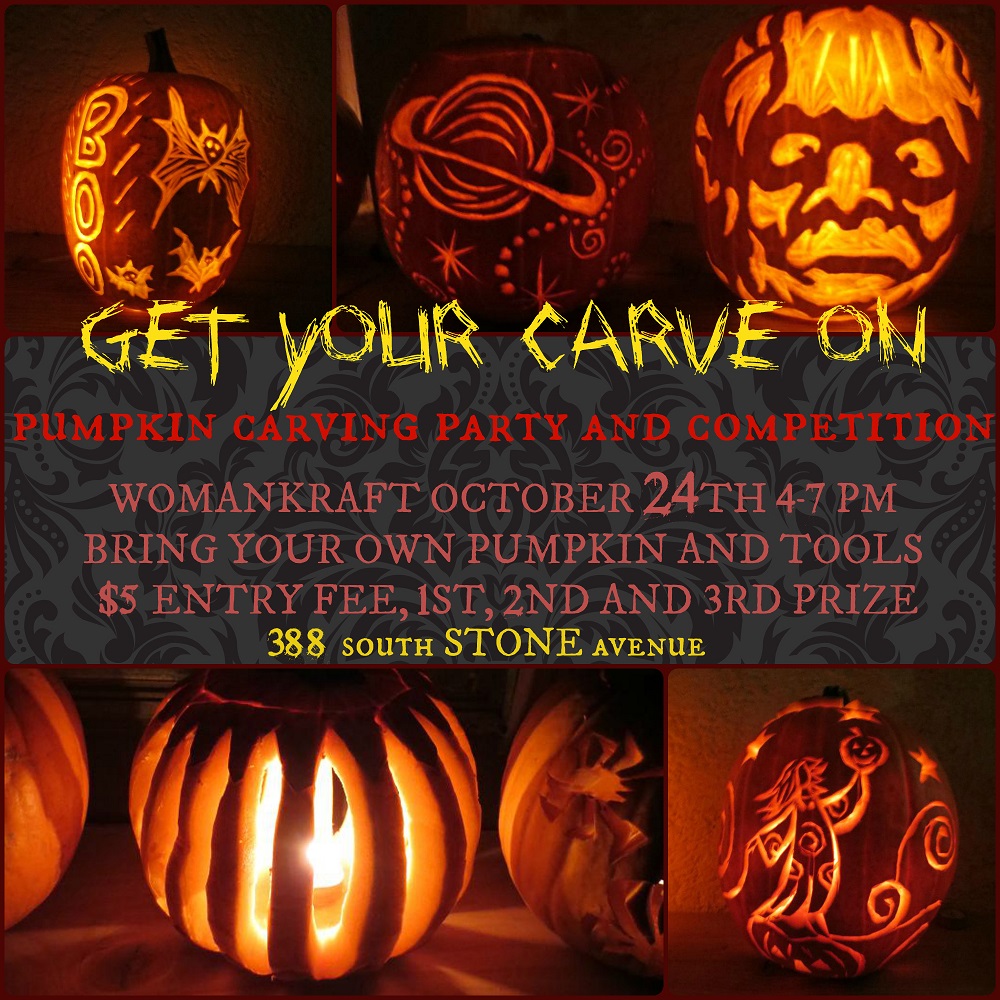 Do you love carving pumpkins? We do! Join us Friday, October 24th for a last look at our lovely current exhibit, Falling into Fall, as well as a PUMPKIN CARVING CONTEST!! Eeeek! Bring your own tools and pumpkin, we will supply the munchies and the ambiance for the competitors. $5.00 covers your entry fee, and First Prize will be a whopping $25 Cash, Second Prize a Hair Cut Gift Certificate to the All Natural Hair and Body Salon, The Sanctuary and Third Prize being a $20 Workshop Gift Certificate to the WomanKraft School of the Arts.
We can hardly wait!! Join us from 4:00 – 7:00 P.M. for the contest on October 24th. 388 S. Stone Avenue. Call 520.629.9976 For additional information. Muahahaha!
Making plans for your Holiday Season? Don't miss our Opening Reception for our 27th Annual Holiday Bazaar! Join us Saturday, November 1st from 7-10 PM for an amazing exhibit of the finest arts and crafts Tucson artists have to offer. And the best part? Everything will retail for $100 or under, so that every gift you love to give can be an original work of art! This season, support your local artists.